So it is Saturday--the best day of the week for me, and my day over at
Everyday Cricut
--I made three cards and three videos! When you finish here head over to Everyday Cricut and see the other video and all the detail photos of each card.
This first card has it's video over at Everyday Cricut.
I used the Lacy Labels for the large cuts and the Typeset 5x7 cuttlebug folders. I really love this new folder! Remember the video for this one is over on
Everyday Cricut
!
This second card is made with Stampin Up papers and uses the Cricut Heritage Cartridge and the new Clockwork 5x7 Cuttlebug folder.
And the last is an invitation to game night--I used Cricut Designer Calender and the Domino's 5X7 Cuttlebug folder--I really love the Way it turned out!!!!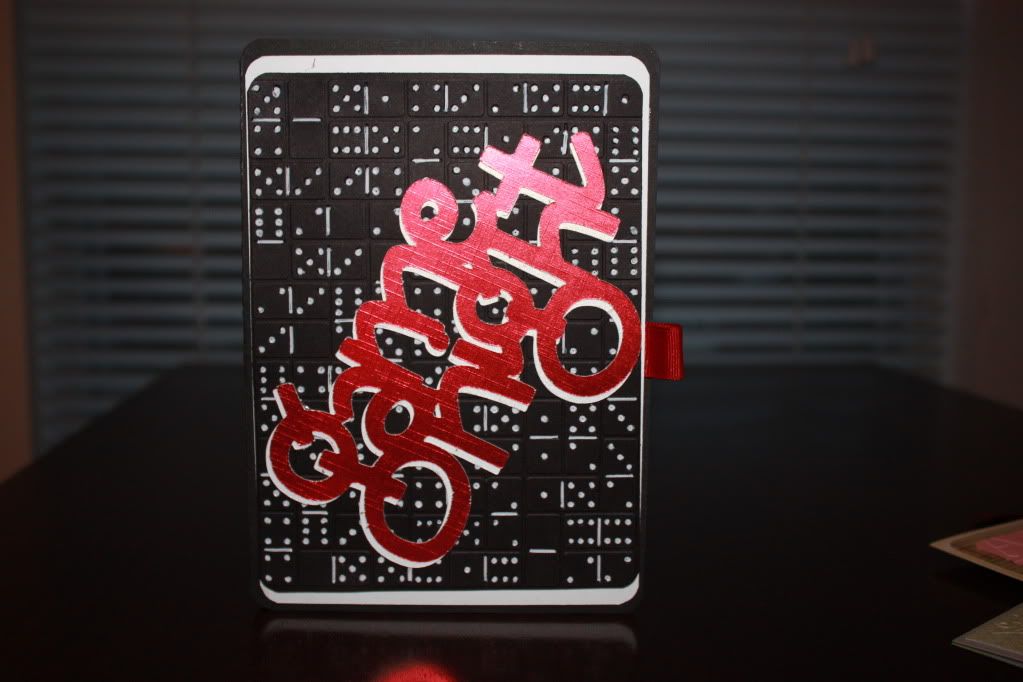 Well make sure to head on over to
Everyday Cricut
to check out all the detail photos and first video as well! Make it a great one!
Bryan