Good Monday morning to you all--hope your weekends were great and filled with at least a little craft time. I made this quick and simple card.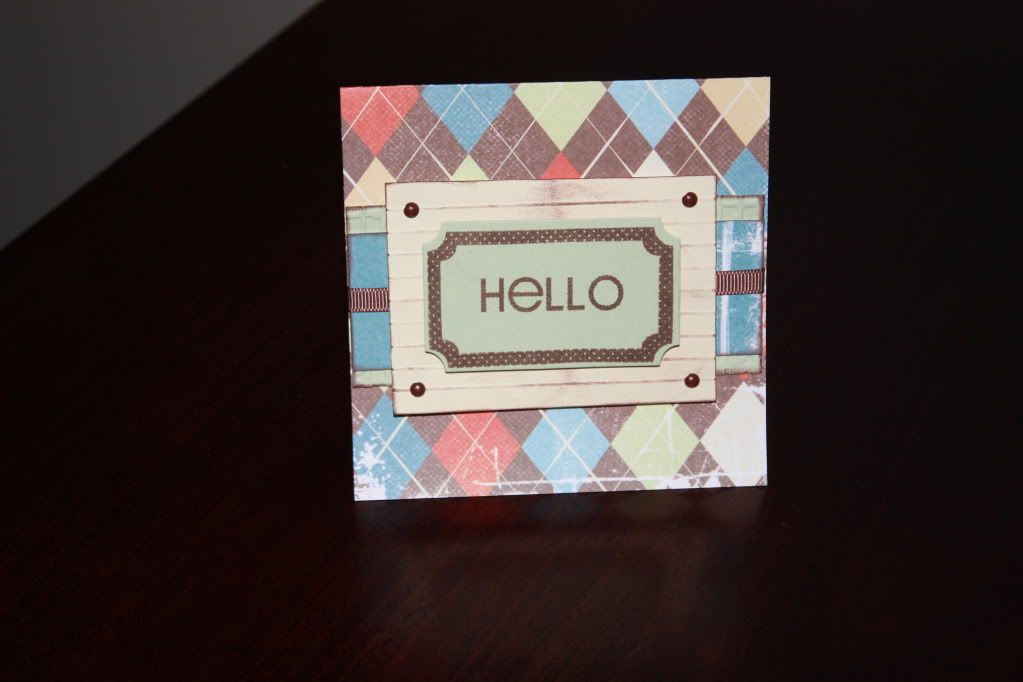 I used a double sided paper for the base. picked up a couple accent colors.
Base is 4 1/2" square. Let me show you the layers: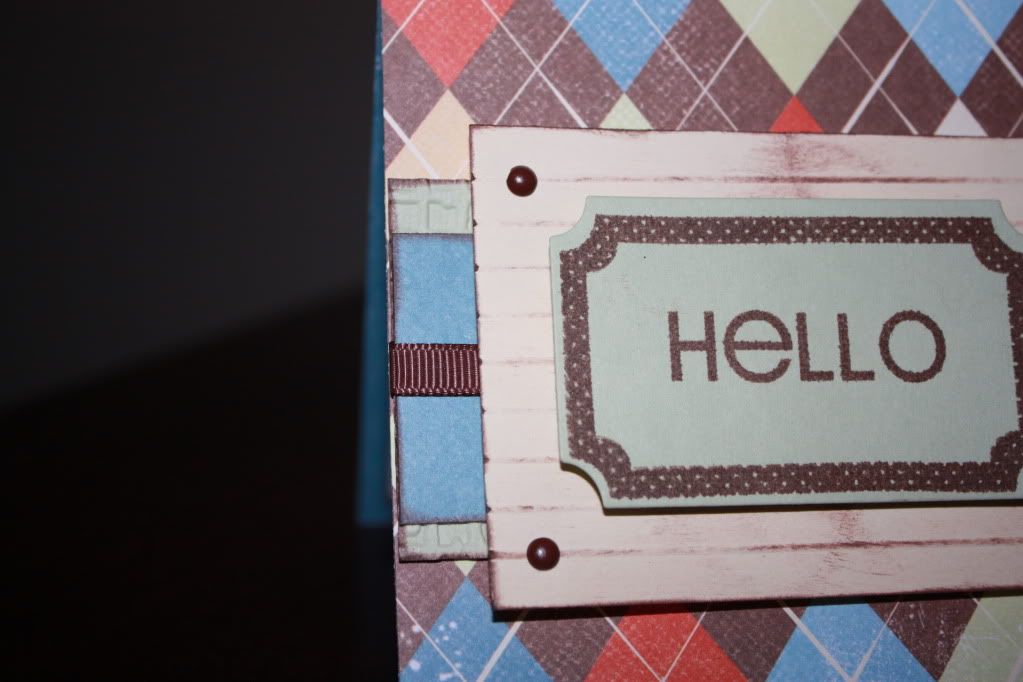 The green layer is 3" x 4 1/2"; used a Tim Holtz embossing folder to add a little texture, and ran ink around just the edge.
The blue layer is actual the other side of the pattern paper (using up scraps) with ink around the edge cut at 2 1/2 X 4 1/2".
I then added 1/4" gross grain ribbon
The creamy yellow layer is 3 1/2" x 2 1/2". I used my MS score board and scored the paper at every 1/2" inch and took my trusty ink to the paper for an aged look.
The sentiment is done on the same green as the blow layer and cut/stamped with a Paper Trey Ink Fillable Frame and stamped in CTMH chocolate ink.
I added a 4" x 4" square of white inside and double inked the edges with denim and chocolate ink.
Super Simple.
Make it a great one!