Thursday---we made it over the hump. Todays card is another super simple note card!!! I love simple cards!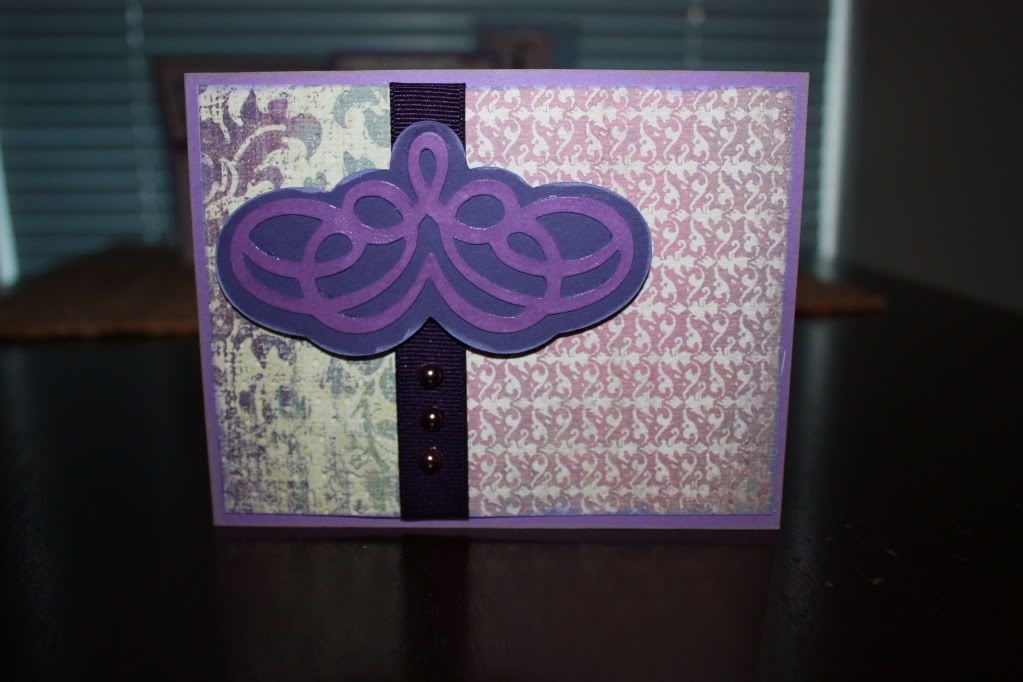 I used the same papers--but used solid for the accents. I cut the shadow in dark pruple and the detail cut in a lighter shade--I pressed the detail cut on my versamark pad and used some clear embossing poweder and my heat gun to give it a great look that accents the pearls.
Here is the inside-
Total time--6 minutes that inclused cutting and embossing! total cost--less than $1. That is music to my ears. Friday Funday is coming up fast--going to share a card made from the scraps and on Saturday I have a recap with paper info as well as the most involved card of the week---a fun fold with a great look!
Have a great day!