It's Friday Funday!!!!! As you know I love Friday's--and this one is no different
Today's card is really made from the scraps--really the small bits left over--even those can make simple, elegant, and useful note cards.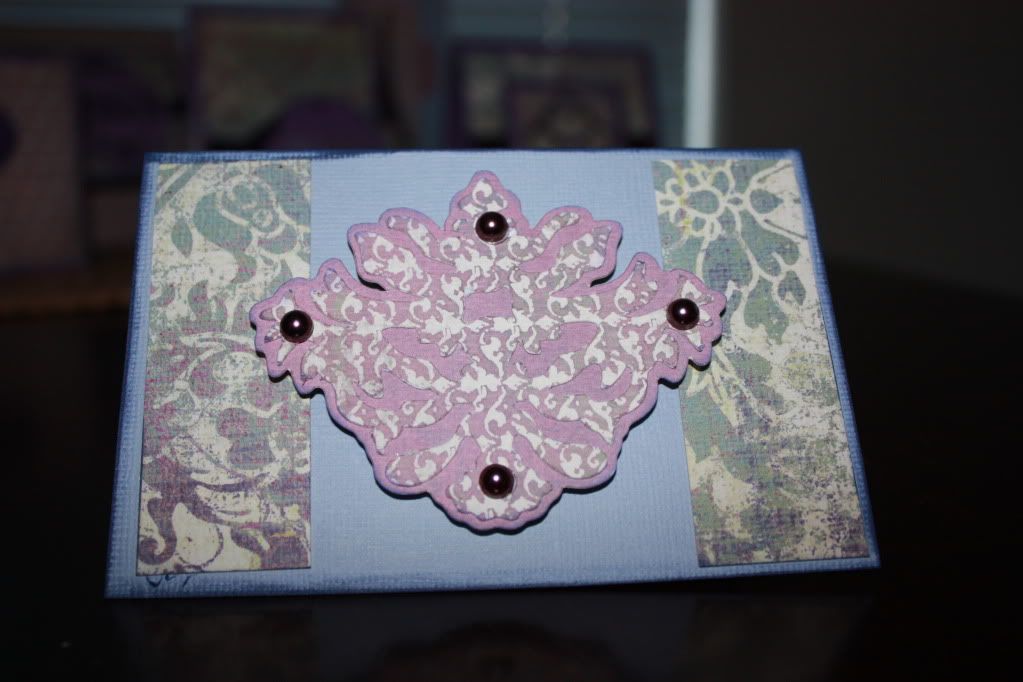 Here is used the Martha Stewart Elegant Cake Cartridge again--added those purple pearls, and inked the edges.
The inside is simple and leave plenty of space to write-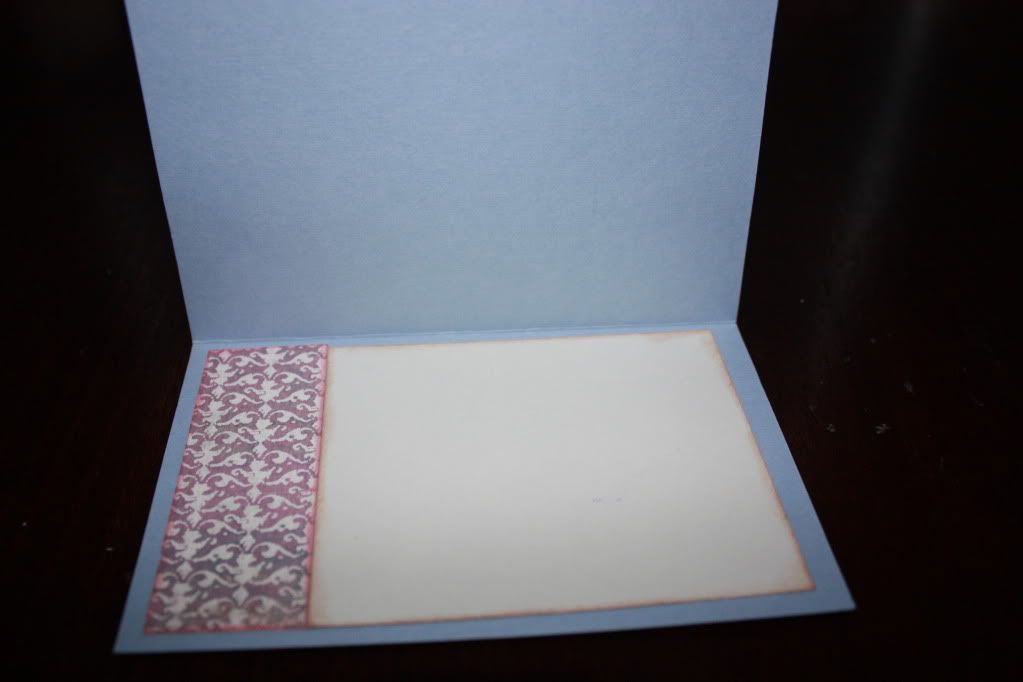 So next week I have a NFL Hall of Fame recap for you all, and I will be coming to you live--well sort of--from Las Vegas! This week a number of you all have asked if I craft on the road--yes and no! If I know I am going out of town for some time I will work ahead--but I do travel with my gypsy at all times and if I am going to be in NYC for a week or so--I take some page kits I made so I can at least get my crafty fix with out all the planning and extra paper! When I travel I tend to do a simpler take, clean, not a lot of inking or one color on everything, and kits--kits can be great if you have limited space and still want the fix. I have found that the Club SEI, Close to My Hear Workshop On the Go's. and the SEI album kits that are 8x8 in size are great! Just because the layout is done does not mean you can not put your own spin on it--like when I did that album in NYC--I used the kit as the base and added my touch to it!.
I also got notice today that my order of a bunch of brand new items from Close to My Heart is on it's way--I can not wait to show you all some of the amazing papers and super cool new must haves!
Have a great weekend--and remember that I have one more card to show and it is a looker (if I do say so myself) on Saturday--so be sure to stop by when your having your Saturday morning catch up!
Make it a great one-
Bryan