This is going to be a crazy Monday--leaving Akron/Canton Ohio this morning driving to Columbus flying to Dallas, than going to the American Idol Concert tonight! The NFL Hall of Fame was great--I took about 600 pictures (some are just awful but most are great) and I will be pulling those together to share with you next week--Dallas won so it was worth staying for! On to the Card-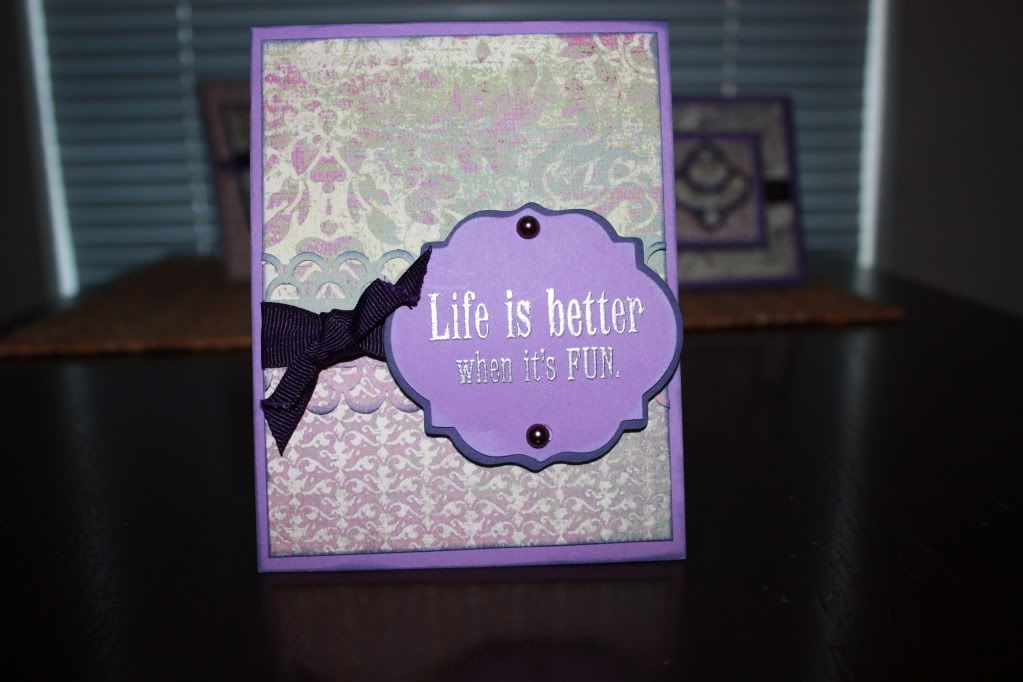 I challenged myself to see how many cards I could make from just two 12x12 sheets of pattern paper and supplies I already had--I made 6 cards (one a day this week) at a cost of less than $5.
This card is a simple A2 and I cut the top note from Cricut Lite Lacy Labels. I used a stamp and some embossing powder for the sentiment--Life is better when it's fun! That is so true.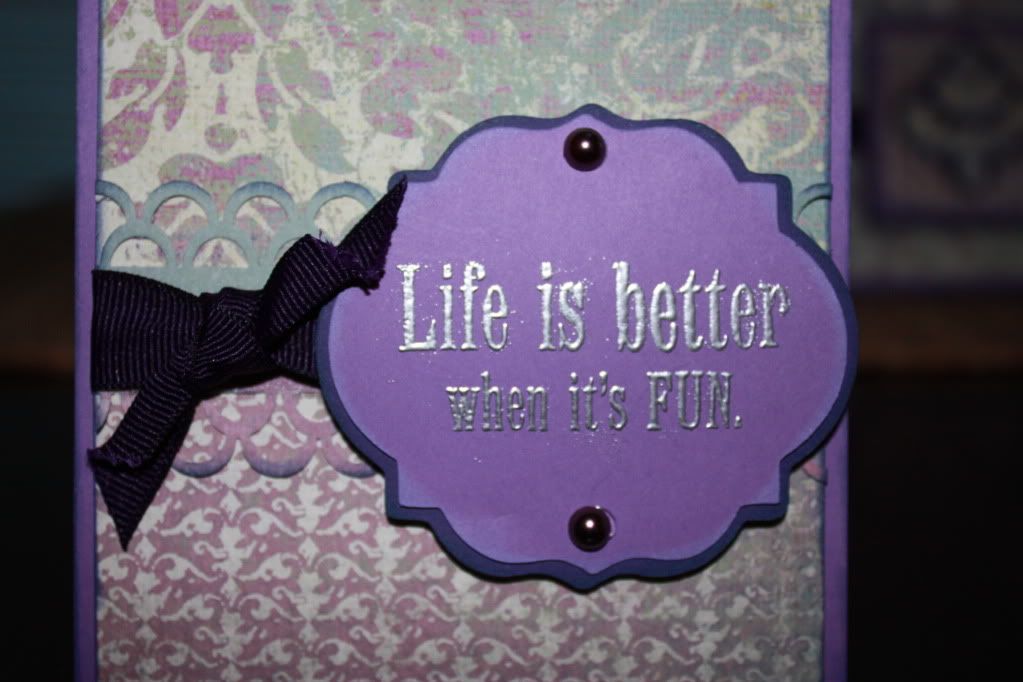 I used the back side of the pattern paper which was a distressed solid and a Martha Stewart edge punch to create the trim and some deep purple gross grain ribbon (2.50 at Michael's). A couple of purple pearls really help set it off. I also used them on the inside to tie the total look together-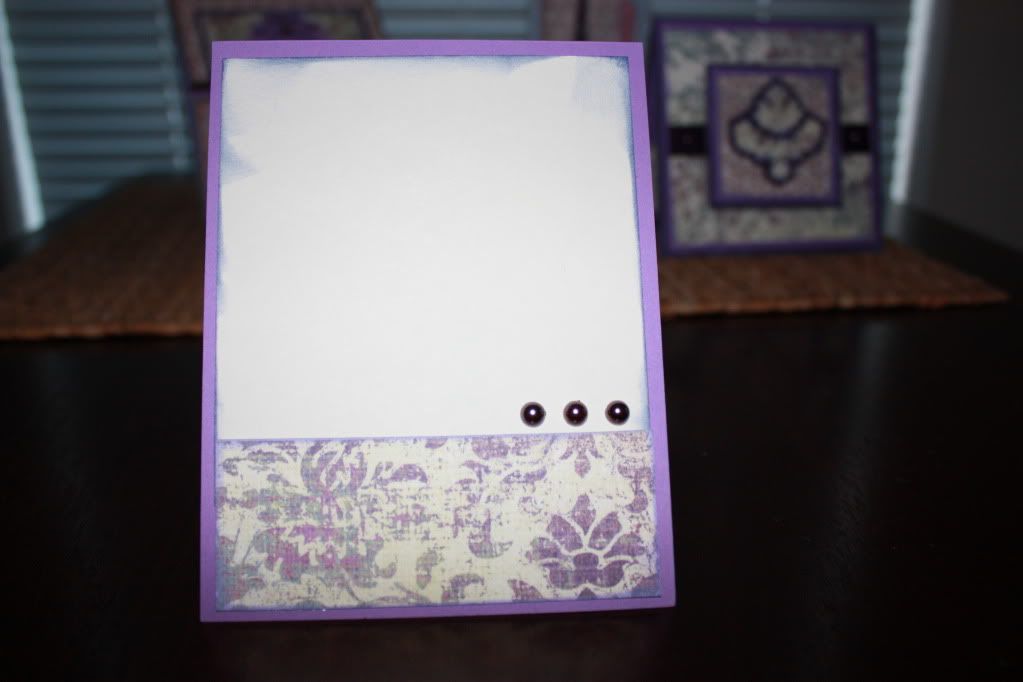 I love a fully furnished card--and the pearls on the inside make it very special. Like I said I have a card a day this week so stop in each day to check out the next creation--I promise no two look alike--so enjoy.
Make it a great one