It's Friday and due to some time change difficulties we were down one post this week. I am going to make it up to you and allow every comment that has been posted thru Thursday at 12pm PST will be a double chance--so if you left 3 you will have a total of 6 plus today!
I love this card even through it is sort of creepy with all the eyes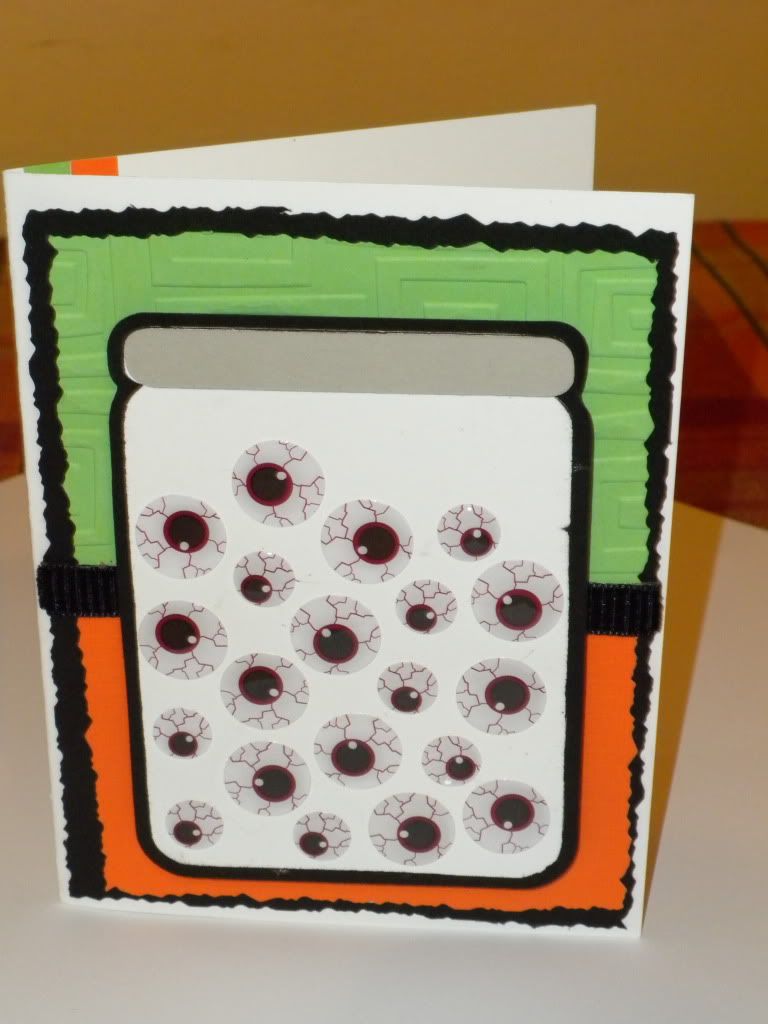 The jar is from Boys will be Boys--it's a big jar! I thought this was funny---the eyes are stickers I found at Michael's--I used two packs on this standard A2 card.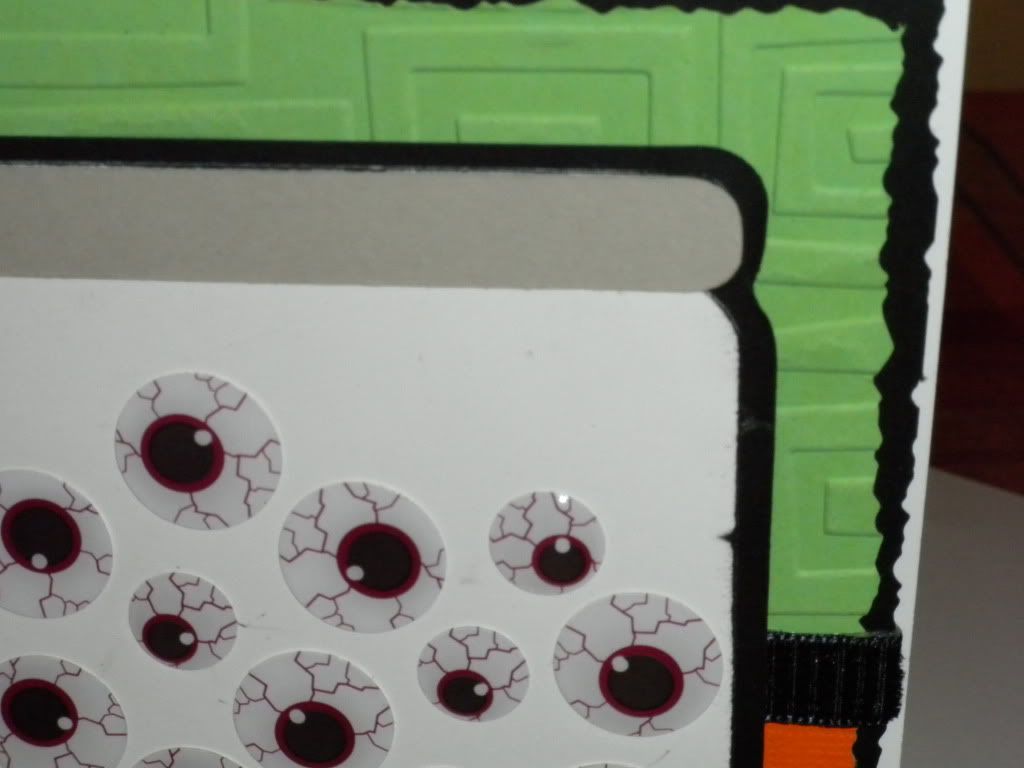 Here is a close up! I used one of the older cuttlebug folders on this and some jagged edged scissors--can't rip paper to save my life for scissors work just fine!
I used some fuzzy ribbon and the bottom half is just orange textured cardstock.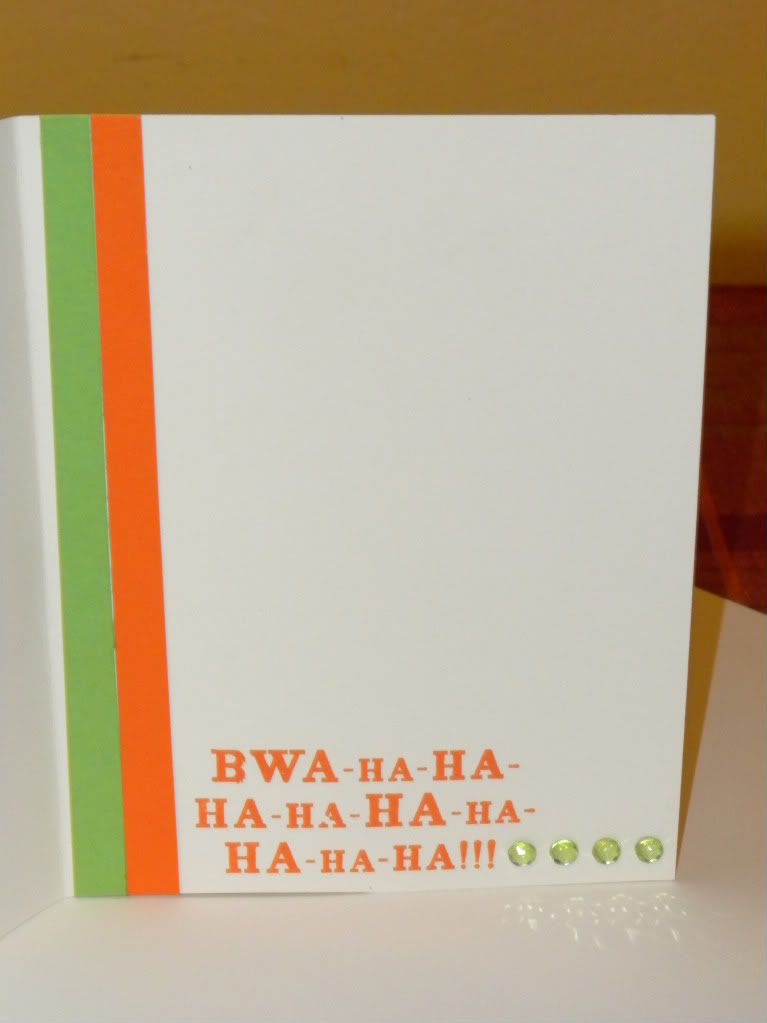 Here is the inside--I used a stamp from Martha Stewart (found at Michael's in a set) and some green bing to add the fun, and just two bits of the same paper used on the front--what a fun thank you card for a host or hostess of the Halloween party you may be attending!
From Jolly Ol England--Cheers!