Happy Wednesday--I have a jammed packed day of work and an over night flight to London today--so you know what that means--another where in the world series--and even more blog candy from my travels!
Today I have one of my all time fav cards that I have made--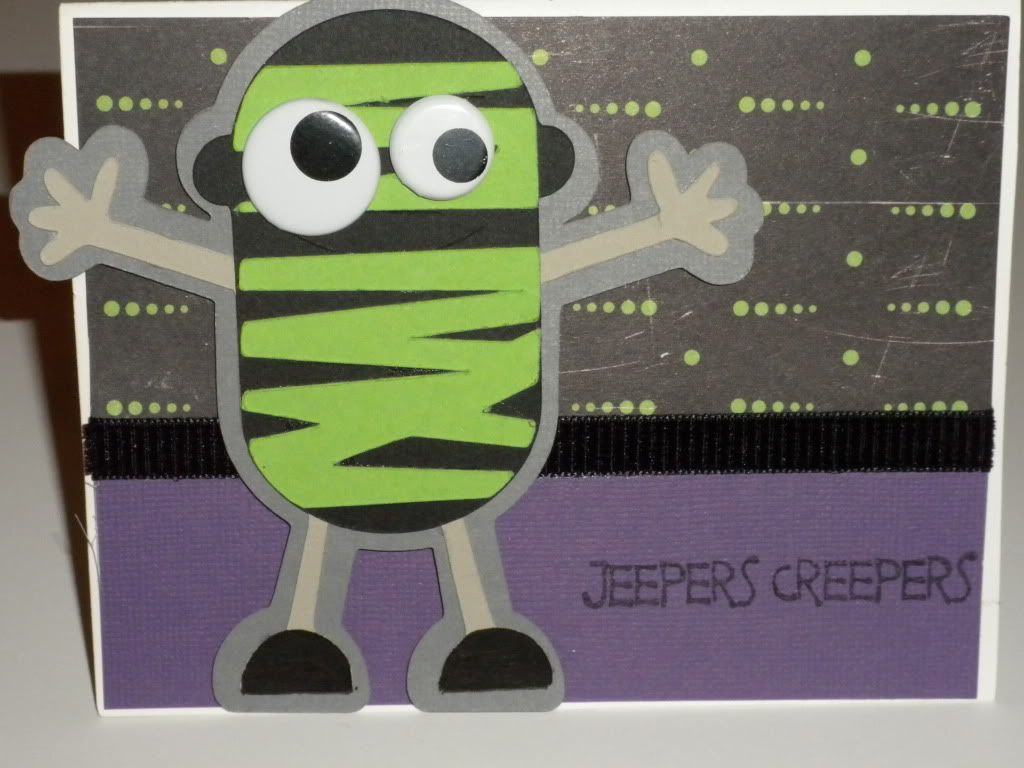 I just love this little guy! the eye brads are from the eyelet outlet--check them out on line! I cut this little guy at 4.5" and the shadow put it over the edge of this A2 card by just a hair.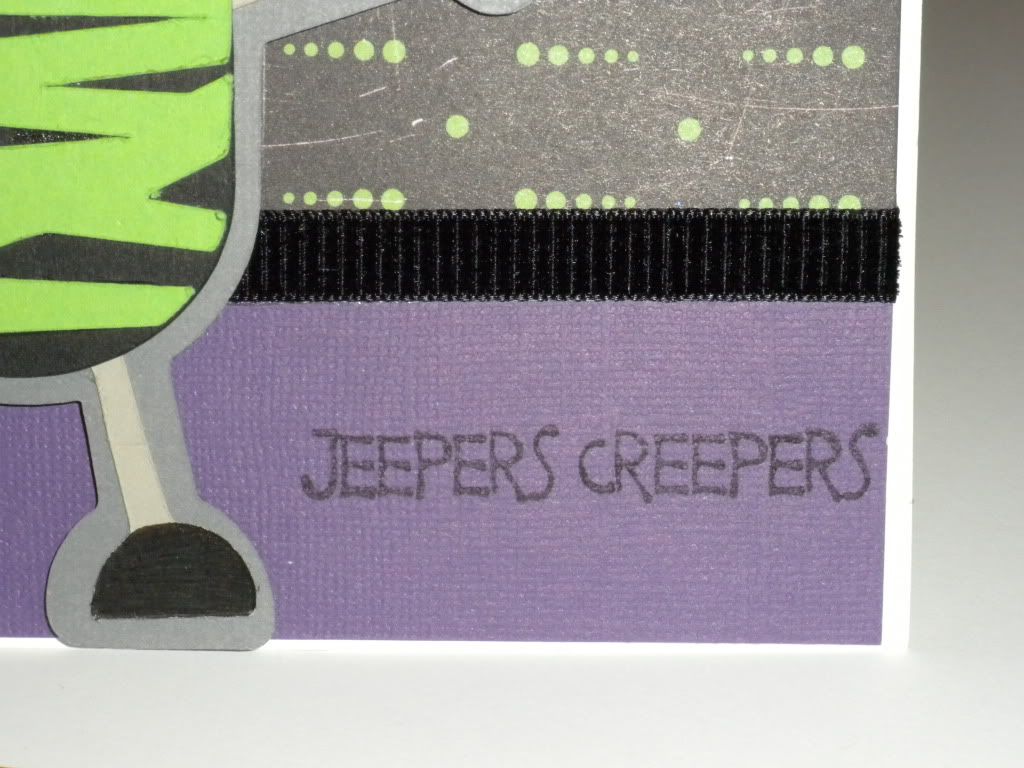 This stamp is from the
Pink Cricut 'A Haunting We Will Go' collection
. I also used the same stamp set for my inside sentiment (see photo below). The ribbon is a black corded ribbon, fuzzy, simple, and a great way to make the card more boyish.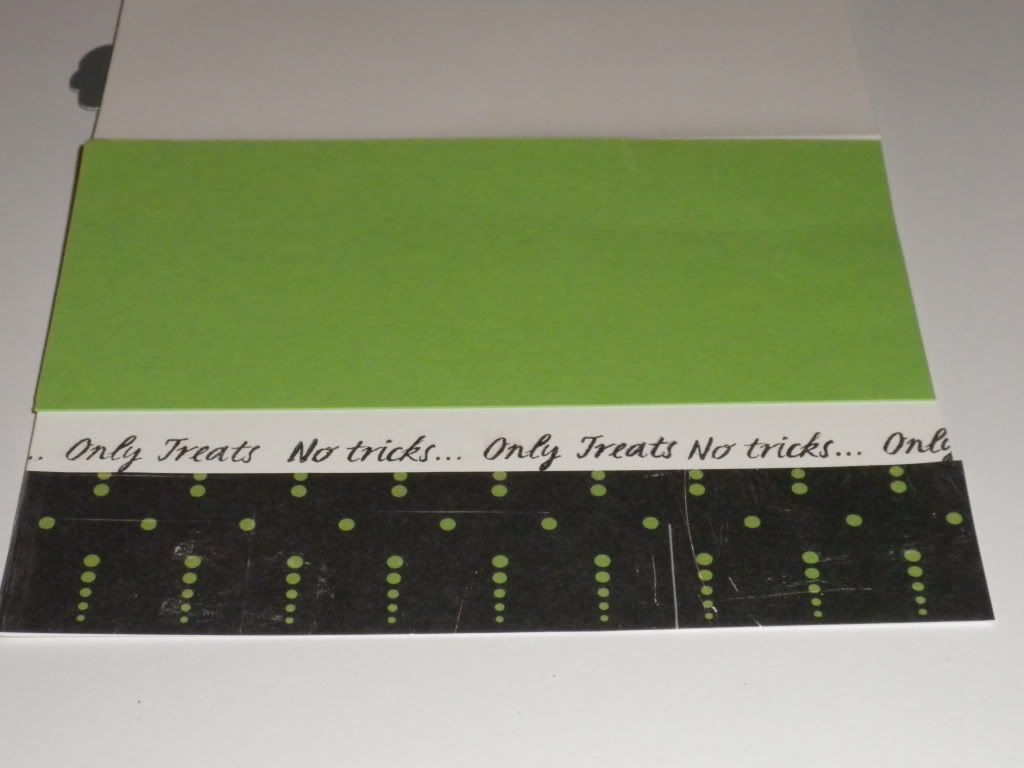 Here is a shot of the inside--No tricks here only a bright colorful treat of a message! I placed the bottom pattern paper stamped direct onto the white card base and then added the bright green to the top. The sentiment is actually two stamps but combined this way they look sort of like a printed ribbon!
Be sure to leave comments each day this week for the most chances to win--Where in the world will start Monday. Make it a great one-