Helloooooooo! Good Morning--the week is of to a busy start and I have not a minute to spare. I want to share a cute card and a trip up date so on to the card!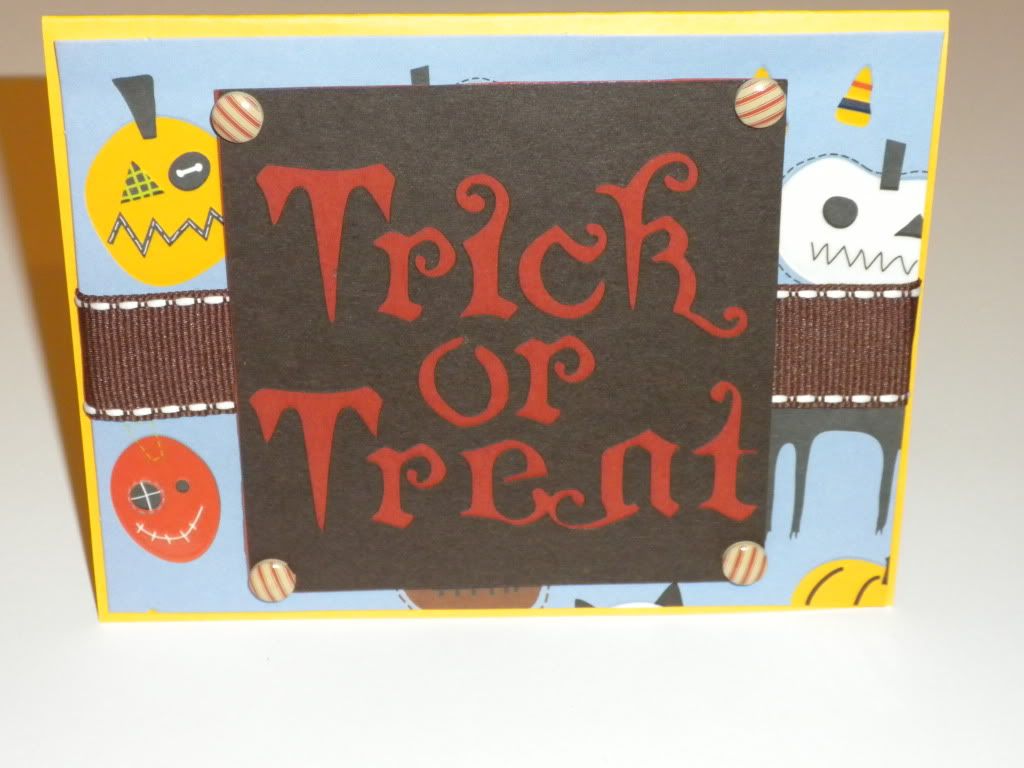 So I wanted to so something simple, fun, and colorful--not black and orange for Halloween! To I cut an 8 1/2 X 11 sheet of bright yellow card stock in half for two cards (guess what is coming later in the week). The ribbon is from my mom's stash (which is not half bad!!), The Cut is from Pumpkin Carving Mini Cart. I cut the brown and then layered the orange under and trimmed to fit. I found some Halloween colored brads at Michael's and these happen to be a tan with orange stripe. I used pop dots to give the sentiment a lift!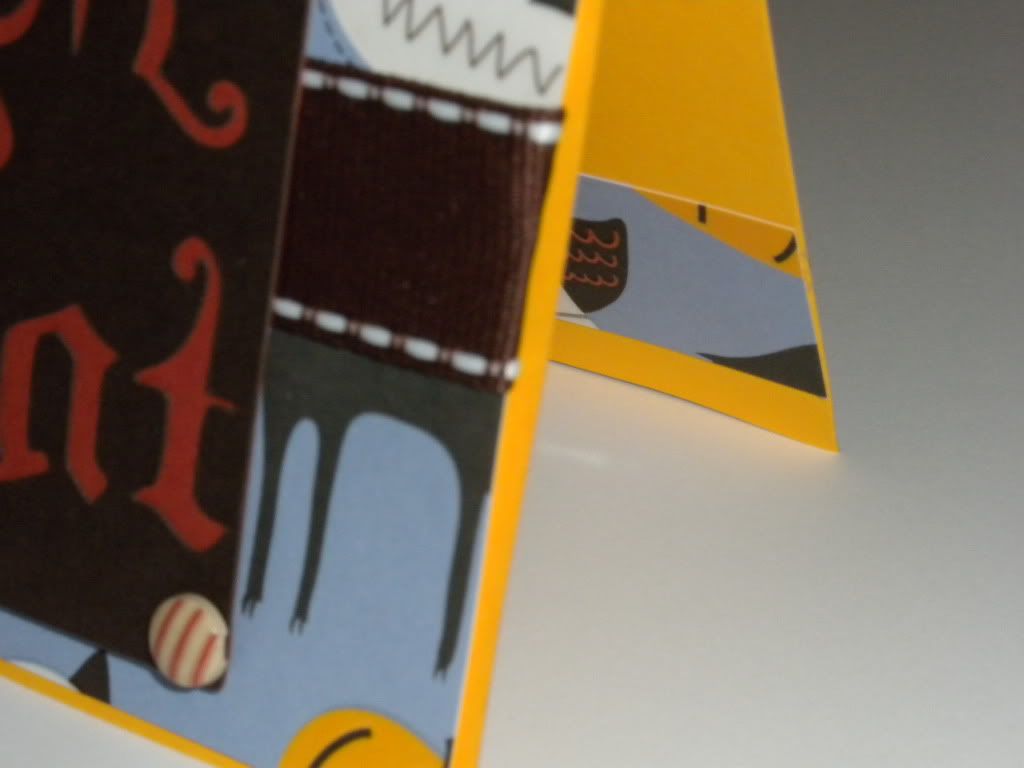 Here is a close up where you can see I took a scrap and finished the inside of the card as well as a better look at the brad and ribbon (extreme closeup!)
Trip Update----
Had a great time and got some good picture of my nieces and nephew. They grow so fast! We have a teenager coming this year and it seems like a few months ago she was starting school--time really flies.
I spent time with my mom and niece at the CK scrapbook show (not a total bust but our show here is Dallas is WAY better).
Got to see and play with my Brother's kids for a bit as well--we packed as much as we could into the few days I was there.
So on to the blog candy---since I was not able to get online, I have two blog candies to give away.
Blog Candy #1: The September CTMH stamp of the month set Thriller!!!!! I love this set and you will to! This set was only available in last month! This months are just as cute and perfect for a fun Christmas project!! So make sure you add it to any CTMH order!
Blog Candy #2: an assortment of fun finds from the CK Scrapbook Show--some bling, some great paper, and a few other items that will be showcased in a Haul video this week (which I still have to film between business trips and packing for Europe and Asia!)
To win just leave a comment this week on each post and your name is in the hat! Winners will be announced next Sunday!
Make it a great one