Happy Wednesday---Hope you all are well. While I was in Kansas City this past weekend--My mother and I went to Achievers for there big make and take weekend. We used lots of new product (new to us) and had a blast
One project was this great tag using clear acrylic some ribbon and some Coordination's high UV printed paper!
First step was to send this acrylic through the cuttlebug using one of the Tim Holtz folders. Once that was done--on the debossed side (which will be the back of the tag) take one of the pant dabbers, in this case we used white, and inked the back. You want to be sure to hit the holes really to get the best effect possible. Once you done with that wipe to excess off with a paper towel. We used a rounded rectangle hole punch to thread the ribbon through.
The trees are just triangles cut from some very cool Coordination's what is white printed with a HIGH UV finish--this allows you to ink and wipe away and still see the amazing effect. I bought some of this dot paper and well as two sheets for snowflakes! They were a bit expensive (almost 2 bucks a sheet) but well worth it!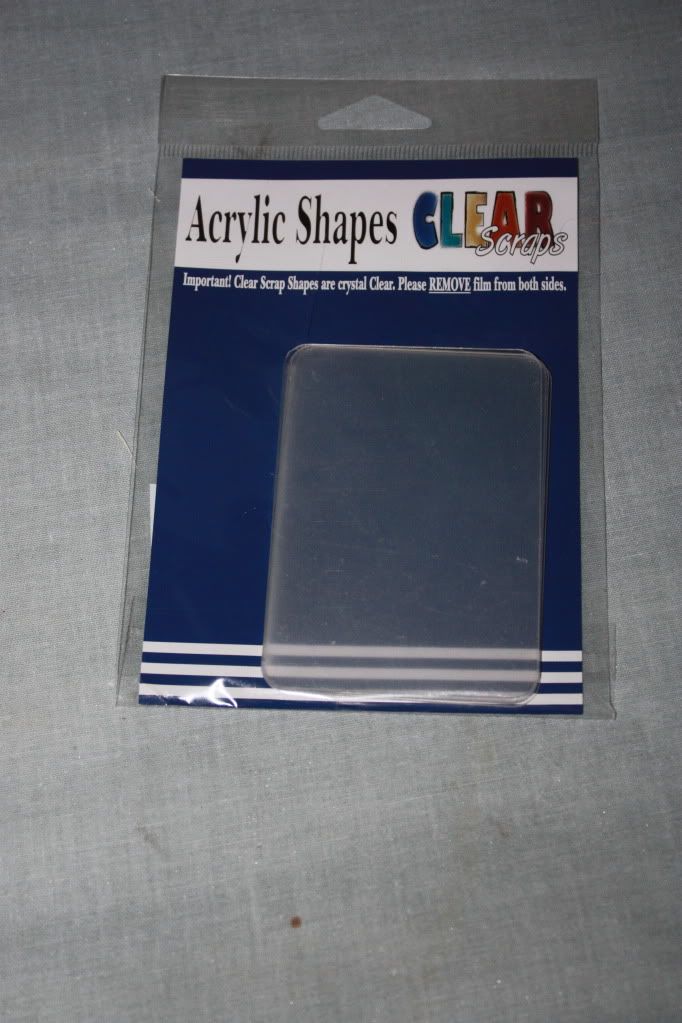 Here is what the clear acrylic looks like in the package--it was around 4 bucks bit. I have so many ideas for this stuff--I can't wait to use it.
Thanks for stopping in a remember to make it a great one.