Hello everyone--to days card from the Archivers make and take is super simple but taught me a technique I did not know before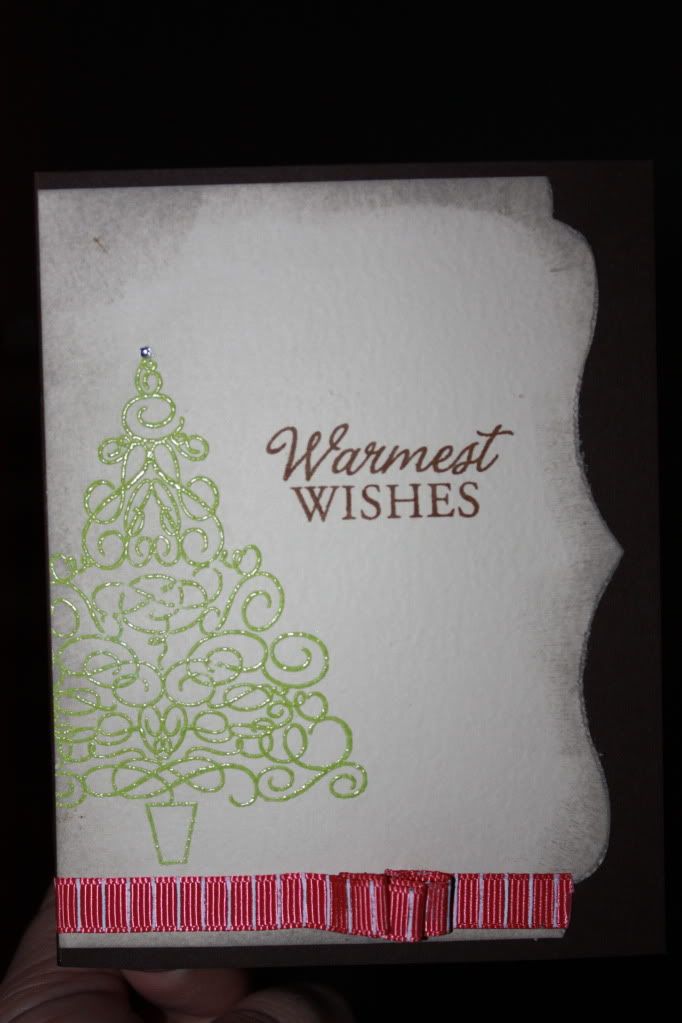 The tree is embossed and I stamped the sentiment. The bracket edge is using a Tim Holtz die and the ribbon at the bottom is looped by taking the Tim Holts tiny attacher and placing a staple between each loop.
You all may already have this tool but I think it a must have for any crafter>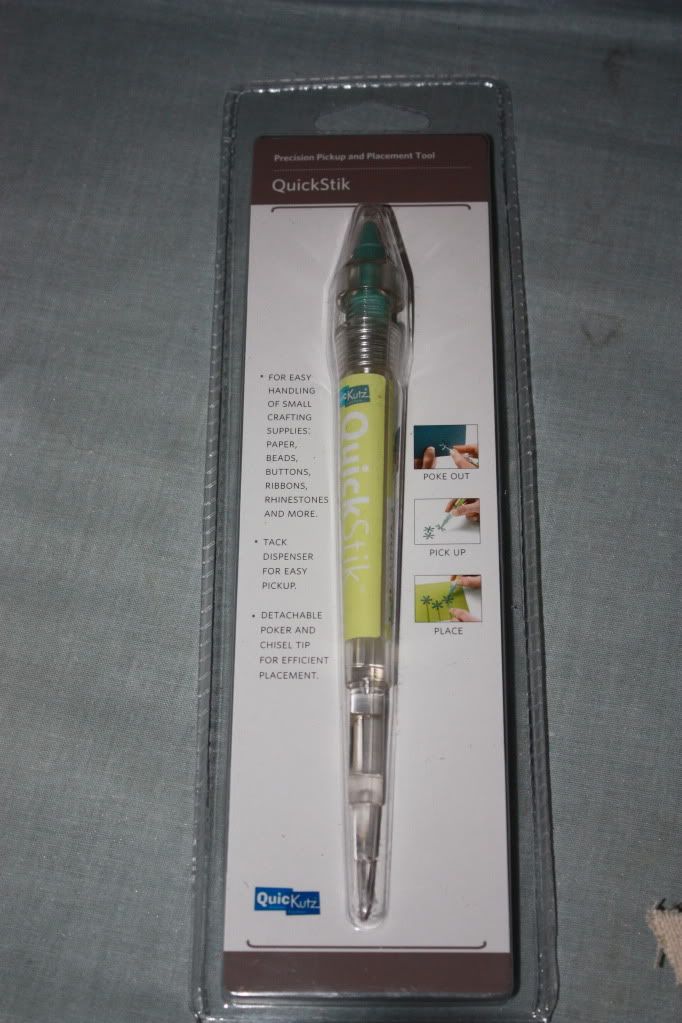 It's called a quick stick-one end is sticky the other gives you to have an extra long skinny finger to help attach this titty bitty pcs to your project. For six bucks I had to have one.
Make it a great one?