It's Monday and I am home in Dallas--there is nothing like sleeping in your own bed.
Here is a simple Z fold card I made this weekend--the paper is DCWV Fall stack.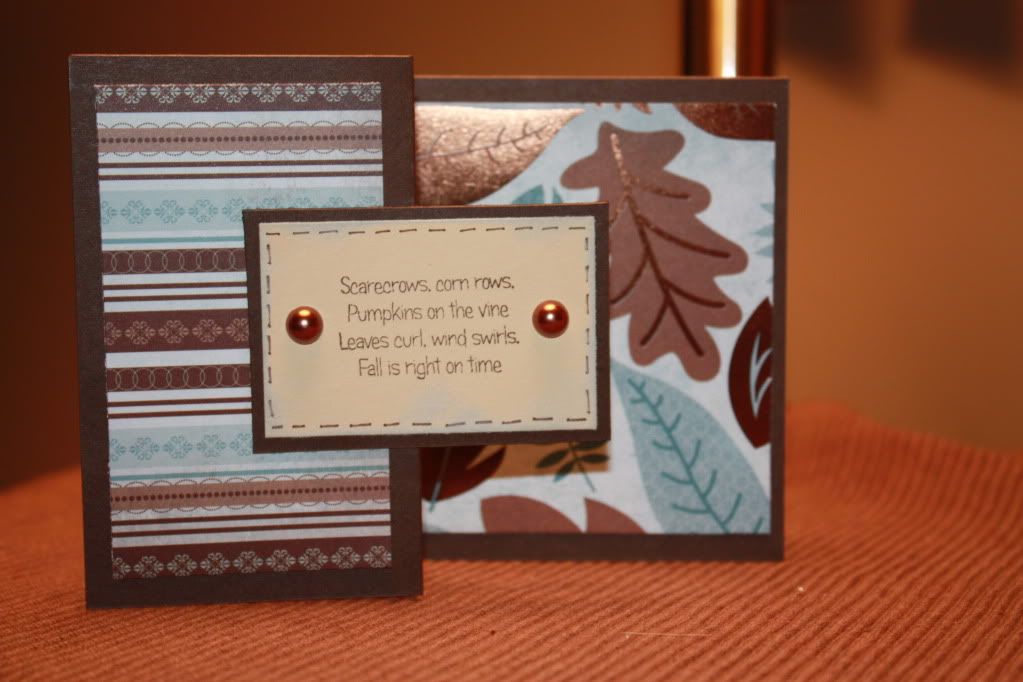 The sentiment is from the Bountiful Blessings stamp collection from the Pink Cricut (Sarah). These mocha pearls match the copper printing perfectly!!!!! A little faux stitching to finish off the outside.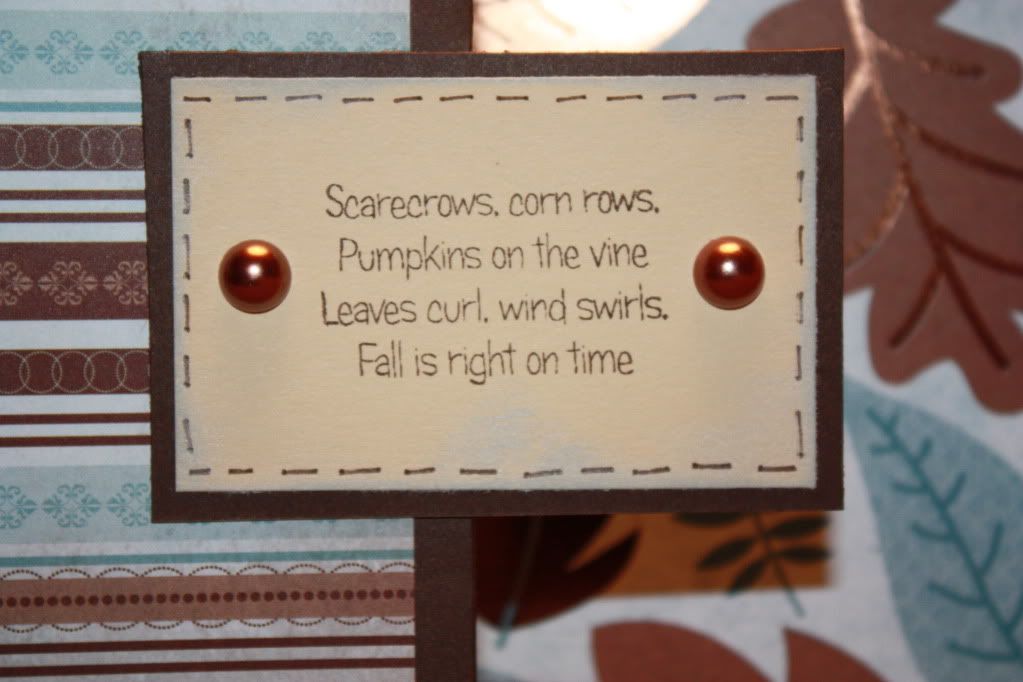 On the inside of the Z fold I placed a cream sheet of paper cut to fit and added another stamp from the same collection and plenty of space to write a message.

Hope you liked this simple card--I will announce the winner of the stamp set from the Thankful blog hop this weekend! Welcome to all the new followers--I am so looking forward to sharing with you all!
This week is crazy busy! I went to Archivers this weekend and did the make and takes and bought way to much stuff--that I have to share cause I think you all will want some of it! Check back on Tuesday for a super cute treat holder for the holiday season!
Make it a great one