Two days done and three to go! I am in Greensboro NC and it is CHILLY!
I have to admit that the Gingerbread Seasonal cartridge is one of my new favs. It is simple and can be used a number of ways.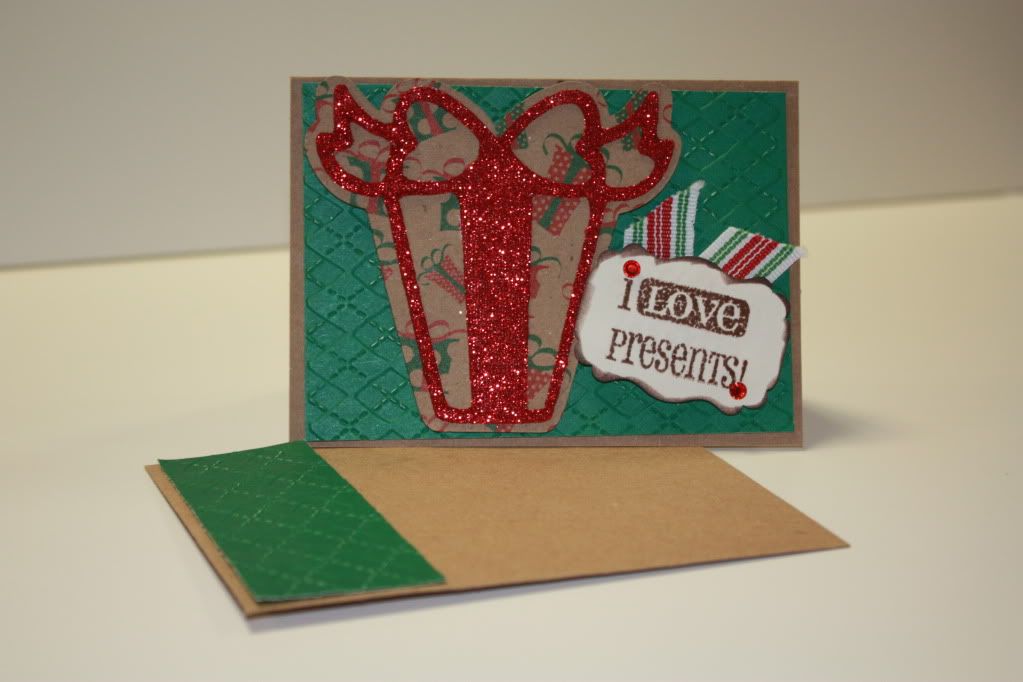 I cut the present at 3 3/4 inches for this A2 card. I used a printed Kraft paper for the base and a solid red for the layer. I turned the layer over (face down) and sent it through the xyron and used MS glitter to add a little sparkle!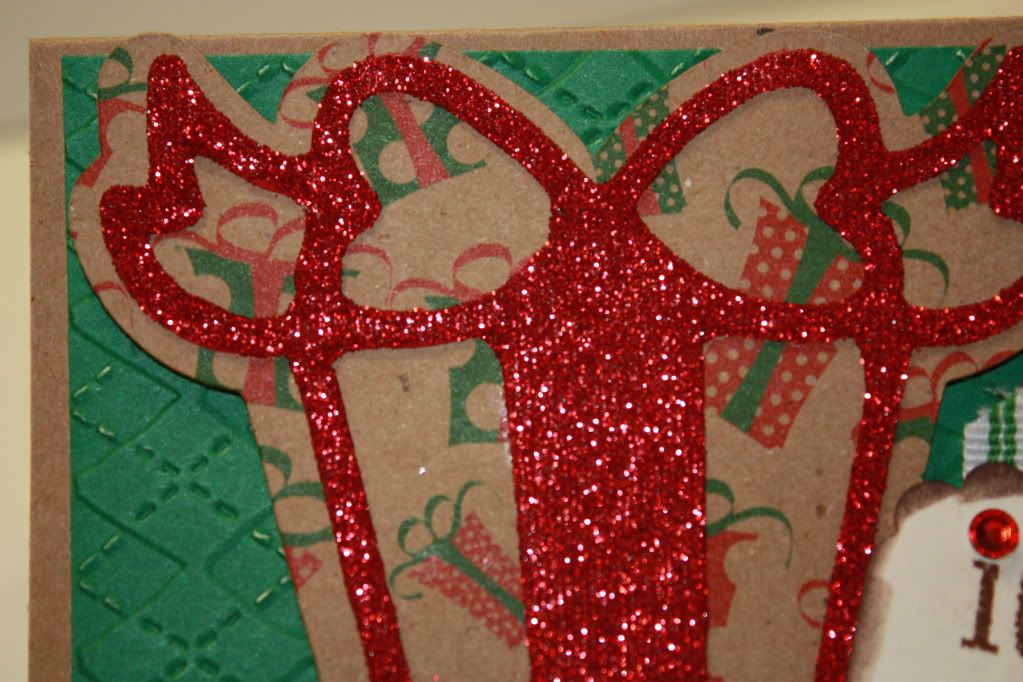 For my outside sentiment I used a Fiskers top note punch and inked the edges. I used a clear stamp that I got in the dollar bins at Michael's and added a bling for the dot of the it and the exclamation point. I added just a but of ribbon the the back side to add a little somethin' somethin'!
I used the same embossing folder on the green for the base on a 2" strip that I added to the envelope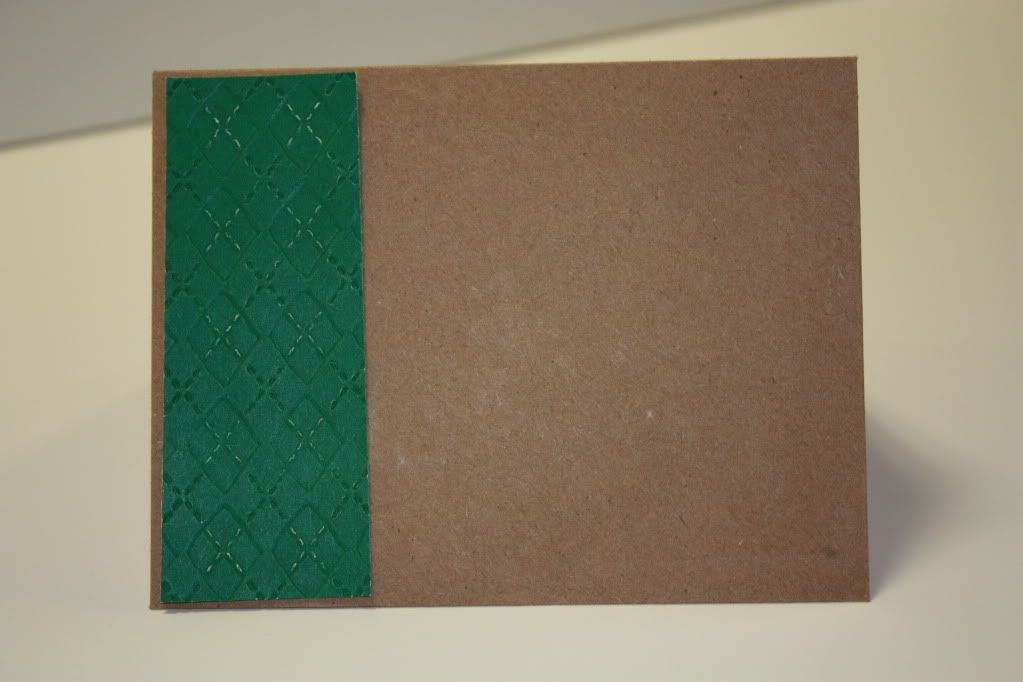 Let's not forget about the inside of the card--this one is super simple I did a double mat with the color on the bottom and I added a bit of the same ribbon from the front to the inside. I love make the inside and outside work together--I feel it makes the card look so much more expensive!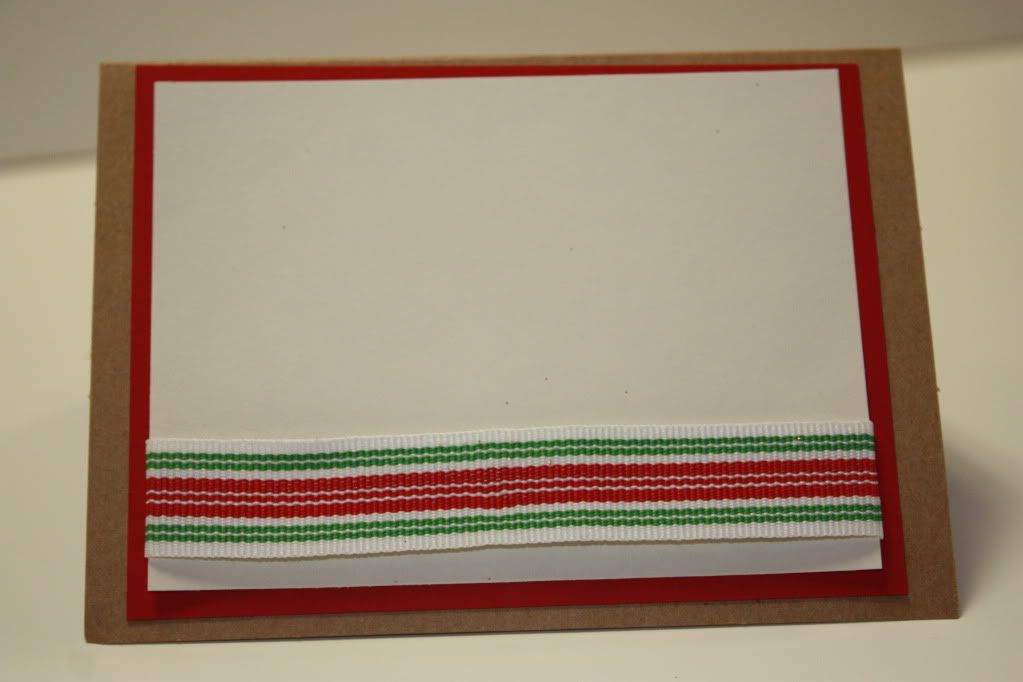 Make sure to stop by on Wednesday for yet another Kraft creation for the holidays.
Make it a great one