It's Friday! OMG did any of you watch the Sing Off--if not it is must see family TV--these folks can SING!!
Enough of my side tracking mind--and back to the topic at hand--PAPER CRAFTING
I love today's card--it is simple yet one of my most favs I have done.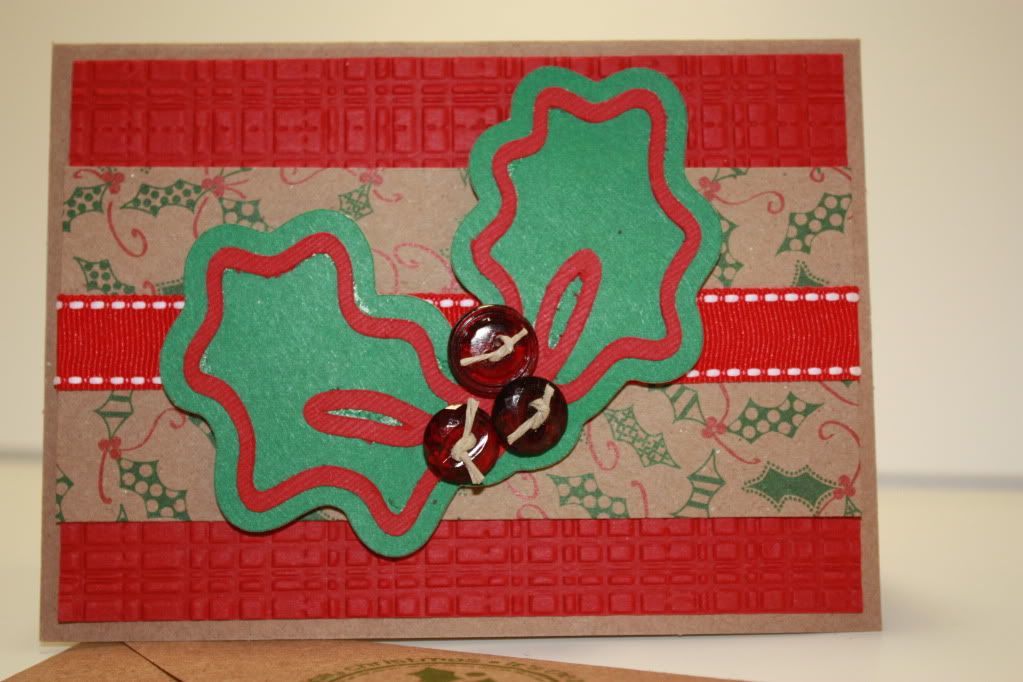 My printed kraft paper I got at Archivers--they had a whole assortment when I was there last. This one happens to have Holly on it--I used solid red cardstock for the over all base and sent it through my trust cuttlebug with a sizzix holiday folder. I layered the holly strip and added some sticky red ribbon I have had for ummmmmm years!
I cut the holly at 3 1/4 inches, using green for the base and the same red as the ground for the layer. I found these great buttons in an assortment from paper trey ink and added a bit of twine. Poof--now you have holly berries!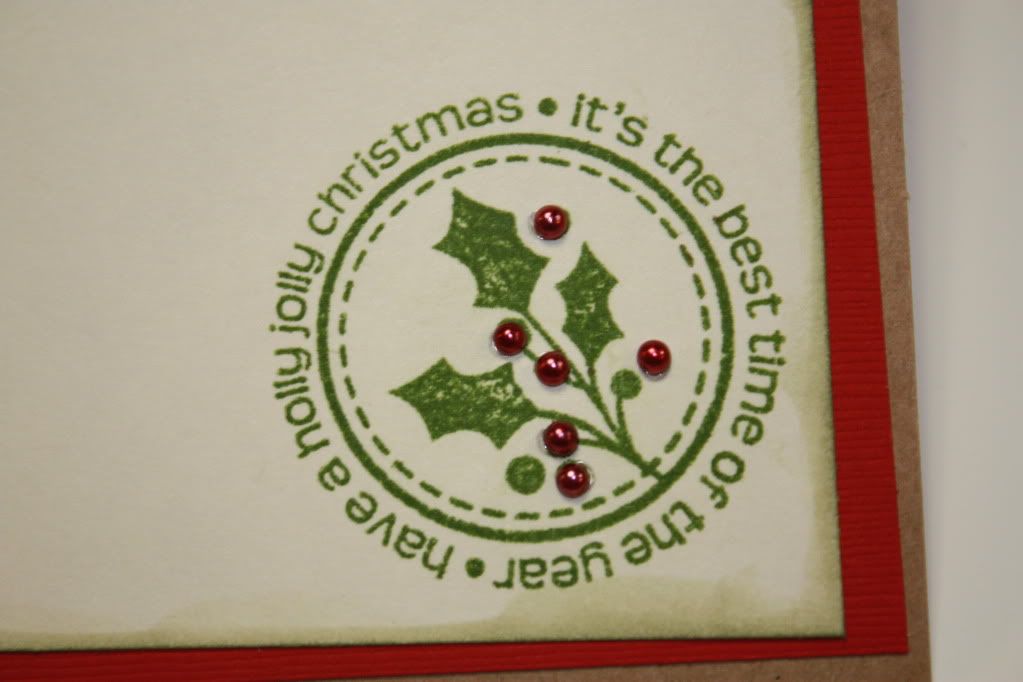 You know I did the inside! Using the same red as the front and some colonial white CTMH cardstock I matted the inside. In the corner I stamped in green a stamp that goes perfect with this card. A few red pearls and you have a super quick and very finished card! Oh wait what about the envelope. Since i did a lot to this card--the envelope needed to be simple--so I used the same stamp and centered it on the back of the flap--
This one is ready to mail! I do hope you have a great weekend! I will have a few projects for next week so make sure to check in--they are not done--well even started so I can't give a preview--I am going to just pull some paper and make it work (why do I hear Tim Gunn in the back ground). Have a great weekend--I must get to crafting
Make it a great one-
PS--there is an amazing January set from CTMH that you will all want--a must have--Getting my product this weekend so right after Christmas hold on cause these new items are AWESOME!!!!