It's Monday and I am actually going to be in my office--not sure I remember what my staff looks like---LOL! I had some scraps of light bulb paper and found some strung lights in my Christmas box and thought I've got it.....and this is what I had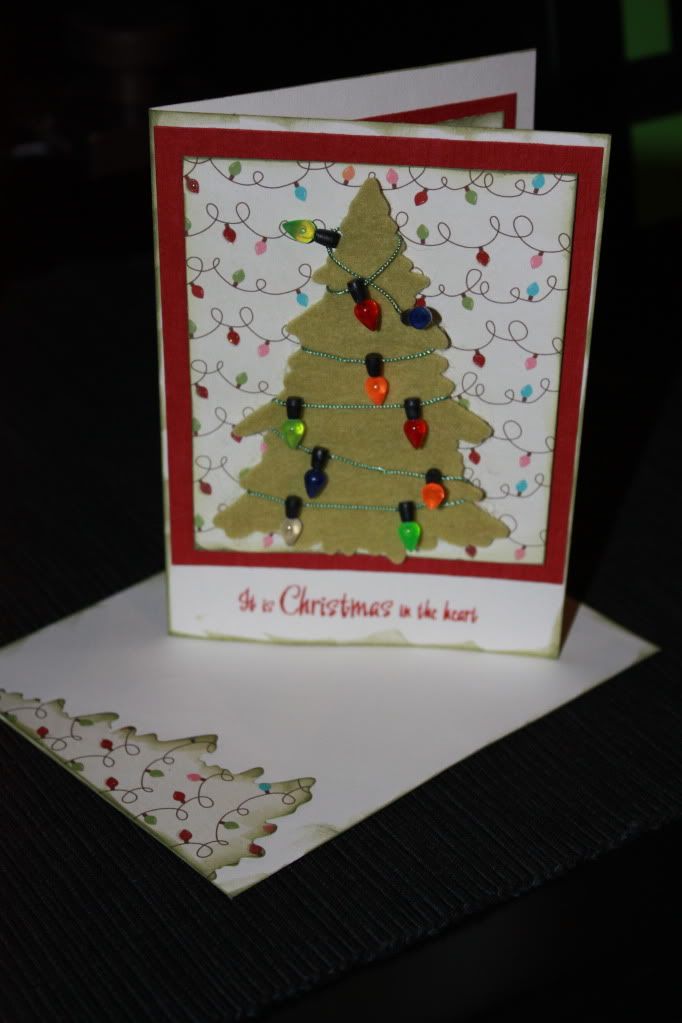 The tree is felt and was cut using a Paper Trey Ink die--if you have not tried them--they are a must have--esp the fillable frames--the stamp sets and the die are only $5.00 each so you get both for a 10 spot. You will want all of them so ask for them in your stocking!
Just a close up for you. The stamp is from CTMH--and you better hurry as there is a new idea book in February and all new stuff to enjoy!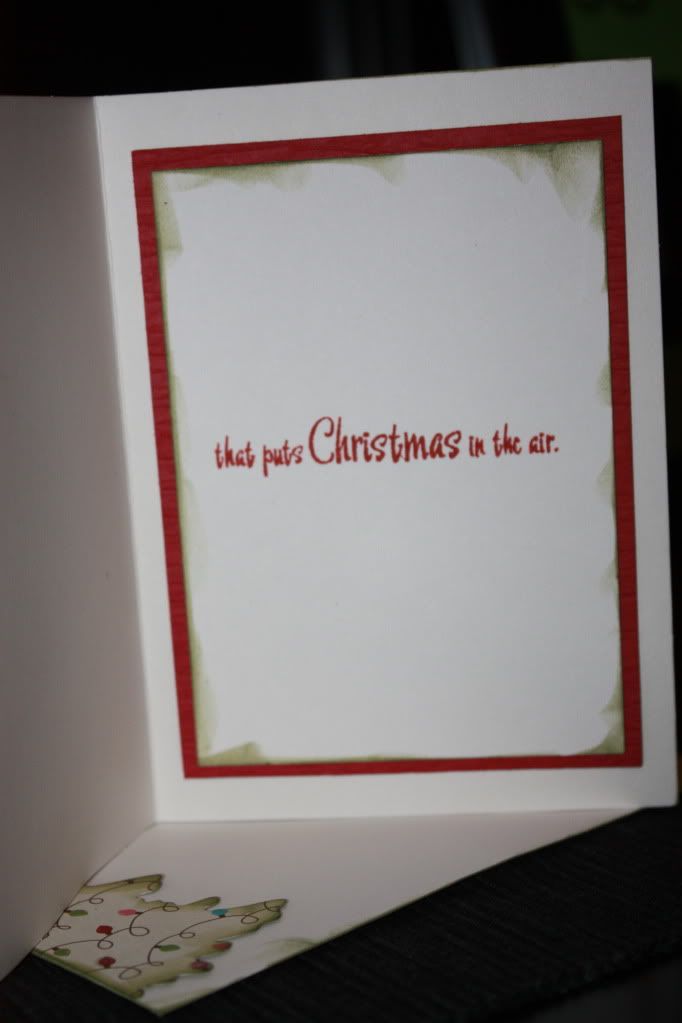 The inside is simple--layered up some solid and textured cardstock and finished the sentiment on the inside.
For the envelope--I cut another tree, but only used half and inked the edges of the tree and the envelope with forest green chalk ink. I had to do some creative placement of the die to make the most of my scrap--and let me tell you it was a scrap!!!
Hope you like it. I am off to Wisconsin on Tuesday but I have a elegant tonal card to share on Wednesday! One must love Anna Griffin!
Make it a great one