It's Monday, and I am off to the races this week. On my way to Salt Lake City early this week and then off to Canton Ohio--yes Ohio, for the Nation Football Hall Of Fame Weekend!!!!!!!
Last Friday I posted about the Close to My Heart Clubs I have going. I have had a number of questions and I will try to answer them at the end of this post. I really want to show you what the Workshop On the Go can do! In the workshop guide there are detailed instructions for a double page scrapbook layout as well as directions to make 6 cards (2 each of three designs)--and you still have more than half of the paper left! Here is the layout from the Cherry-O Workshop On The Go: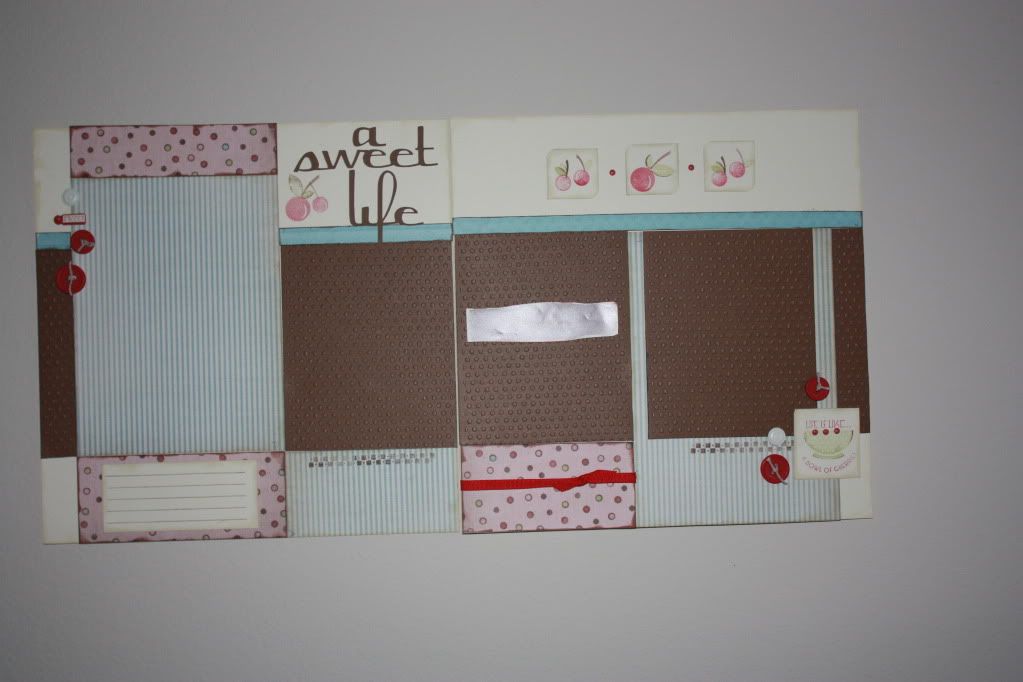 There is room for 4 photos and a journal spot! Here is a short video-
Here are some detail shots-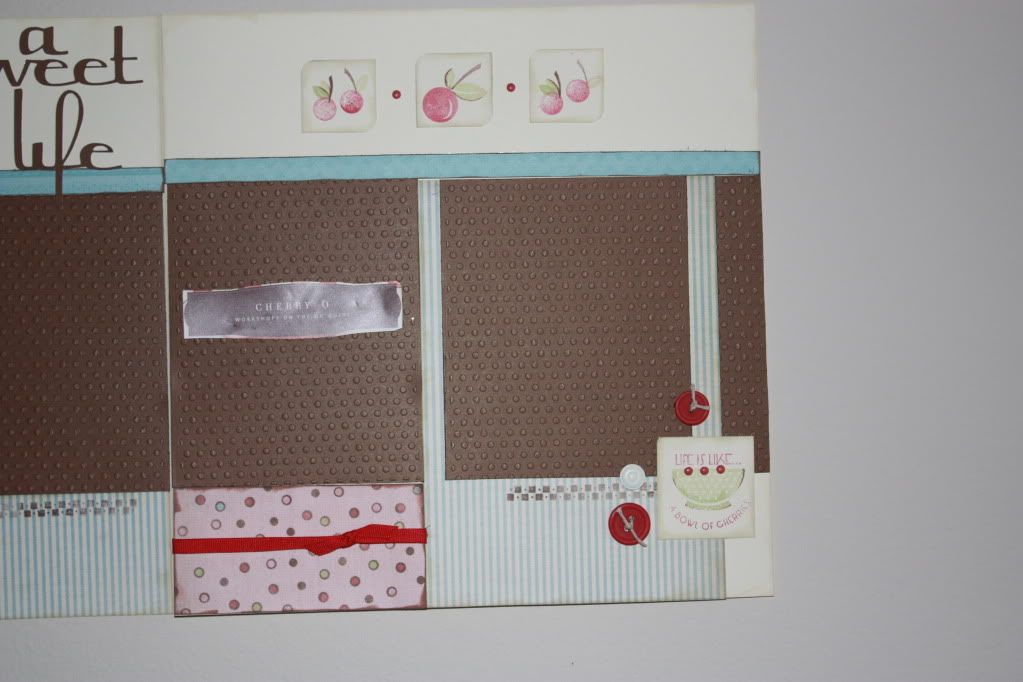 I used my expression to cut the title--you could also stamp this
I also used the cuttlebug and the new polka dot 5X7 embossing folder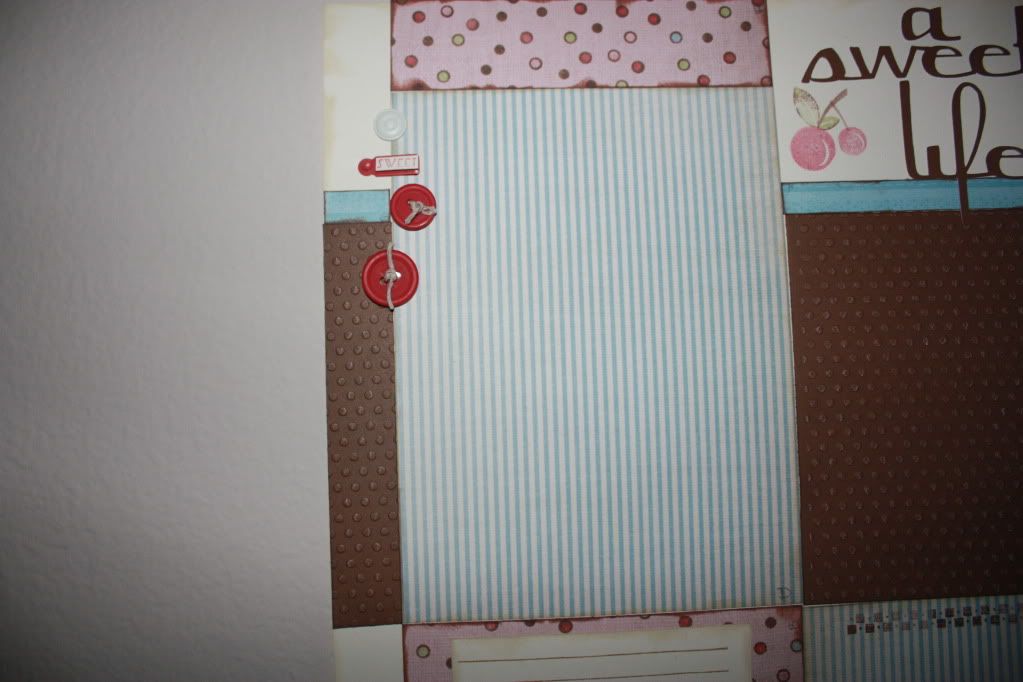 I used another CTMH stamp to add lines for the journal block--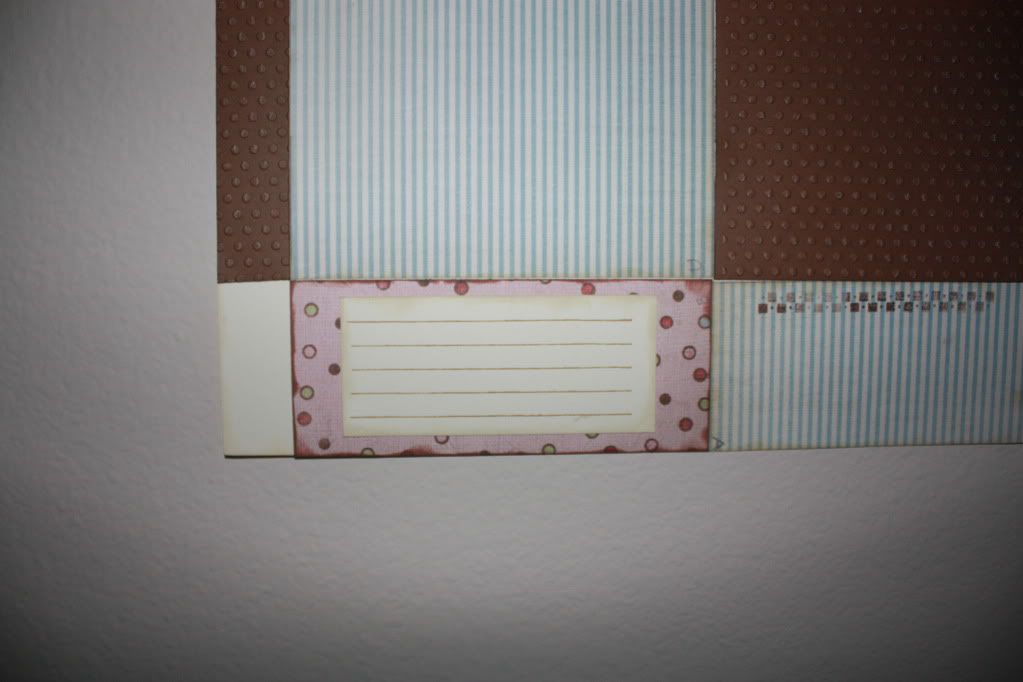 Some of the great embellishments included in the workshop kit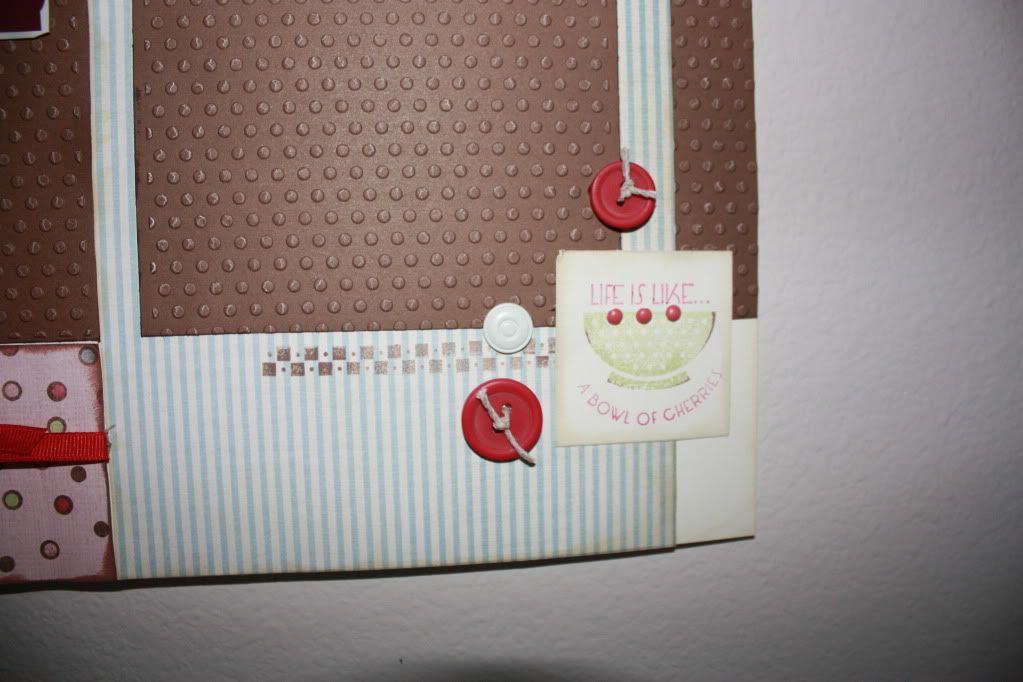 Even after I did this double layout and made 6 cards (that I will post on Wednesday) I still have more than half of the paper left! Think of the projects you could still do with the left overs!
Let me try to answer some of the questions:
How much is shipping?
Depending on the zip code it will be between $6 and $8. It also depends on what all you purchase. I will ship the most reliable and inexpensive way I can.
Is this only for US Customers?
If you do not live in the US--please let me know what country and I will let you know the shipping that would be. If you are interested, e-mail me (scrapguyblog@yahoo.com), to every problem there is a solution!
What is the size of the paper pack and what can it make?
All of the papers are 12X12. There are 12 double sided pattern papers, 10 sheets of solid card stock that work back to the pattern paper, the workshop guide, an exclusive B sized stamp set that can not be purchased any other way but through the Workshop On the Go kit, and some sort of embellishments. The kit has directions for one double page 12x12 layout and 6 cards, but there are enough papers to make more than double that!!!!
What benefits do club members receive?
Right out of the gate you will get the new idea book that starts September 1--and let me tell you it is GREAT!!!!!!!!!! Each member will be a host/hostess for one month and receive all the hostess rewards for that month, a minimum of $25 in free select product. I will be doing videos for each workshop as well as one additional project with the workshop papers. There are lots of other things...email me and I can send you a full breakdown of the additional benefits.
To all you who have already said sign you up--watch for an email from me with more details! Thanks so much for stopping in today! On Wednesday I will share the cards made with the Cherry-O Workshop and Friday is an additional project using the papers!