Well it's Tuesday of a SUPER busy week. I am back in NYC on Wed and Thurs, home on Friday and than Back to NYC for Sat, Sun, Mon and leaving right to Asia for two weeks from NYC. I will only be home 8 days out of the first 6 weeks of 2011! I do love my job but I would like a few weeks at home!
I have a fun birthday card to share. I used some Scenic Route patterned paper a few scraps, and my fav find ever--Stampin Foil!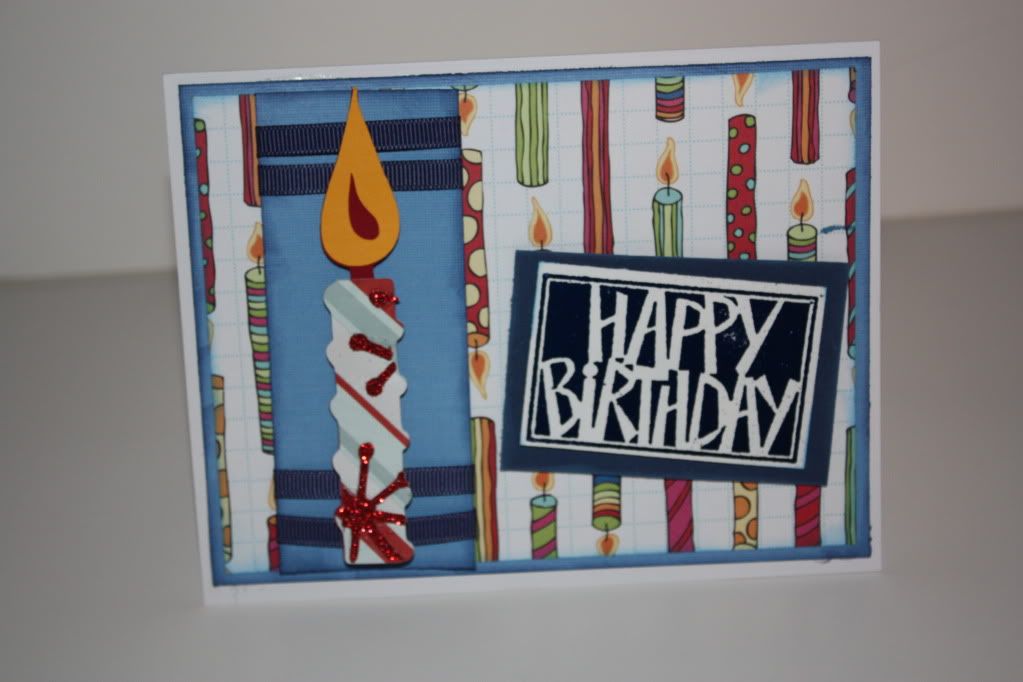 I cut the candle from the Cricut Wrapped Up cartridge--which I think this one is a must have. The images and the word are is good! I used the glitter paper from SU and a scrap of SEI striped paper for the candle.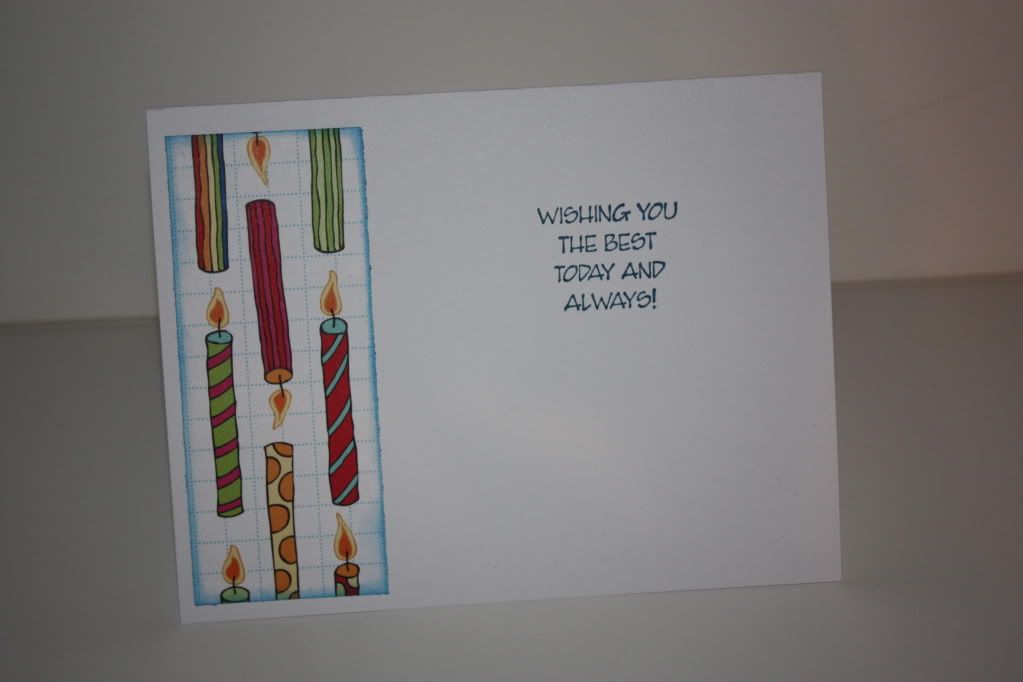 I wanted to stamp the inside with a nice sentiment and a bit of the pattern paper. On white cards esp. I like to finish off the inside--everyone likes a little somethin' somethin' that makes it even more special.
The envelope is just as important and on this one I used the same pattern paper and a bit of navy that I cuttlebugged with the candles folder (an oldie but goodie)! Here is an up close shot of the embossing.
Alright everyone--if you had yesterday off like I did today is or Monday. I never thought I would say this but I miss my office! Make it a great one-