Hello everyone--hope you are doing well. I am now a day ahead of you as I have crossed the international date line and in Hong Kong for a few days--of course I am taking pictures and trying to get some video to do where in the world is scrapguy--and I am picking up a few little things to share with all of you all as well.
Today's card was pretty easy I used a couple cuttlebug folders and a lot of pink to work this one out. The ribbon is from Hobby Lobby and is stretchy velvet with a sheer ruffle. The die cut is from a sheet that came with the MME Valentine's day collection--I turned it face down and sent it through the xyron and added micro glass beads.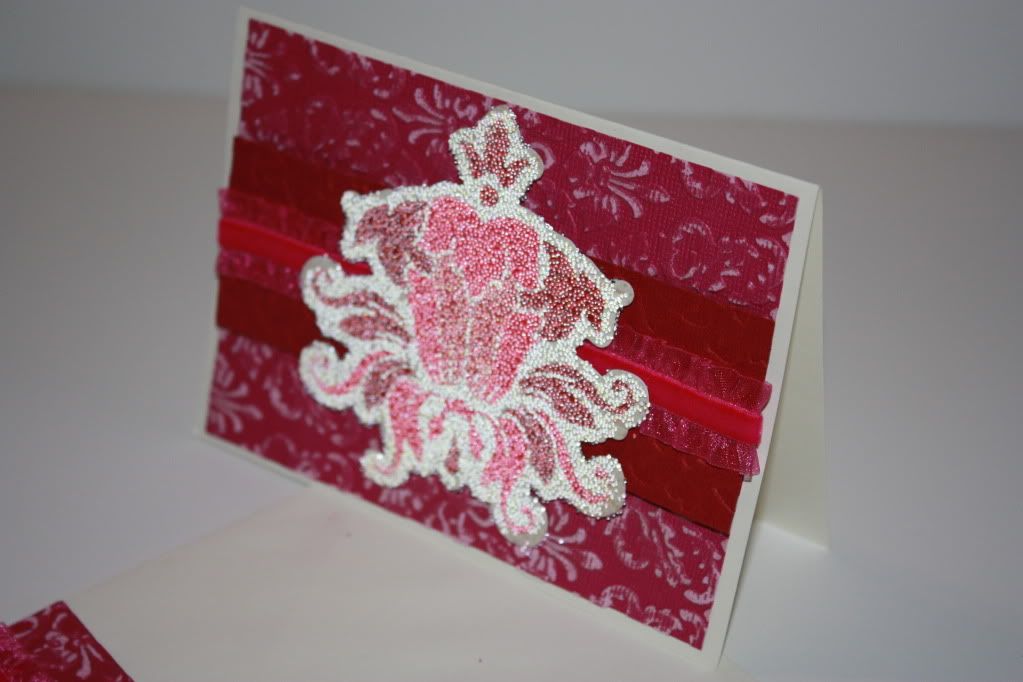 The photos make it look like it is hot pink--darn the flair from the camera. It is really a nice warm pink and the colors do work well together--I promise.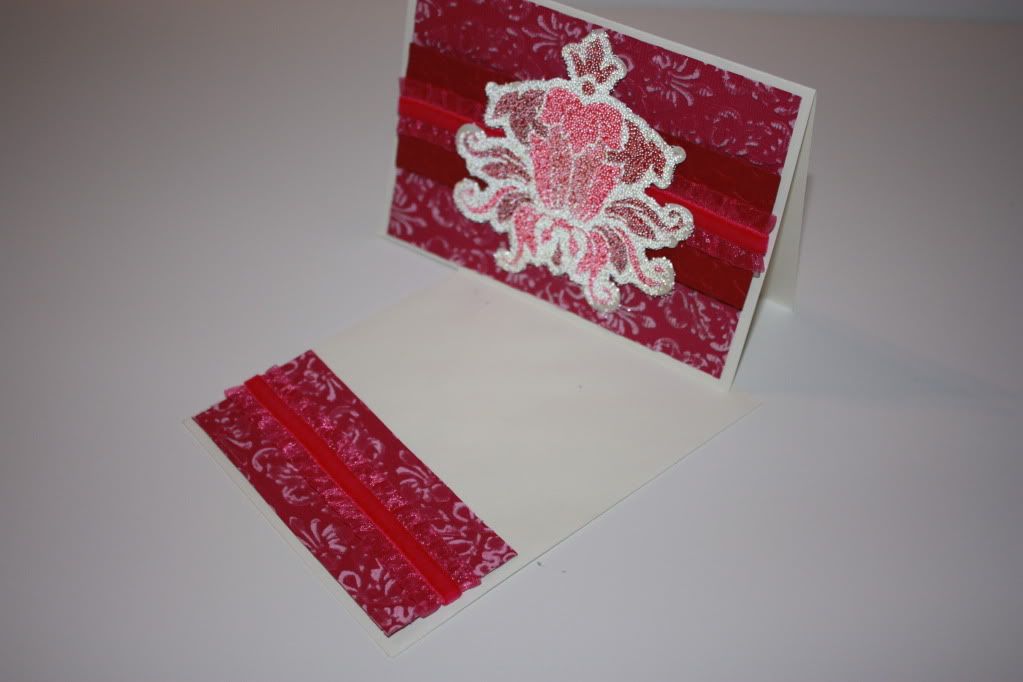 I added a strip of cuttlebugged paper and ribbon to the envelope to finish it off. This card could also be used for a personal shower for a bride to be!
Take care and we will see you back here on Thursday (Friday for me!)