We have made it to Thursday and I am off to Bangkok for the second leg of this adventure.
This card was made with Basic Grey pattern paper, glitter card stock from Michael's, and solid card stock from CTMH. the Stamps are CTMH and the brads are SU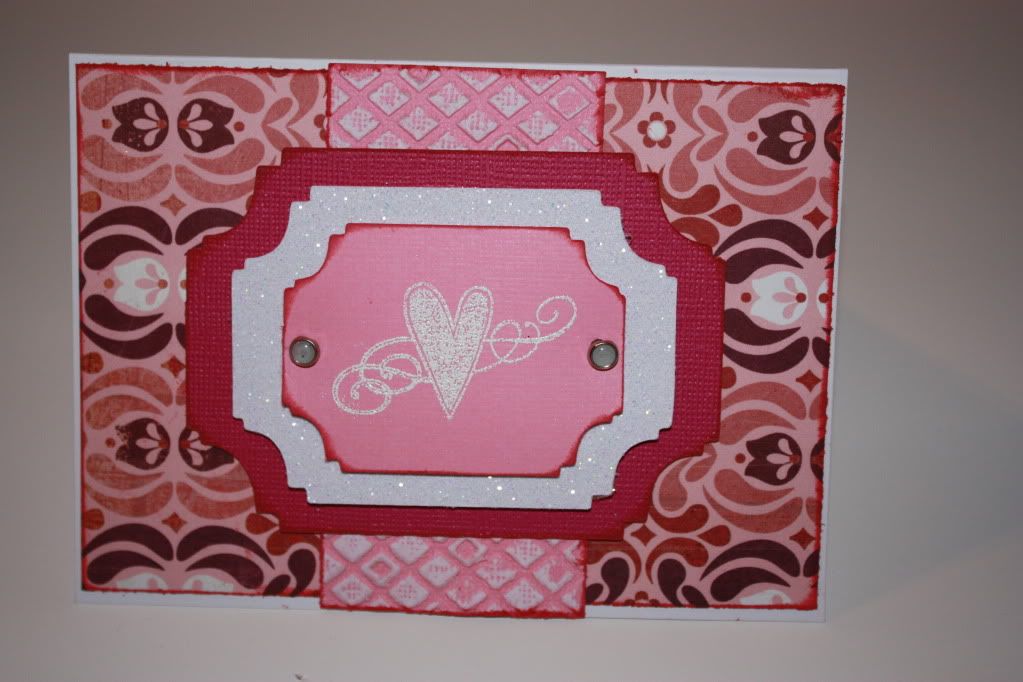 There was not a lot of white in the paper but I wanted to use the white glitter paper, so I did some creative thinking and used some pink CTMH paper that has a white core, cuttlebugged and sanded it to add just a little more to balance the card. Inking the edges of the solids helped define each layer as well.
On the inside I used the front and back of the pattern paper from the outside-notice how the pattern paper on the bottom matches the embossing folder I used--this stamp is from CTMH and I just love the saying.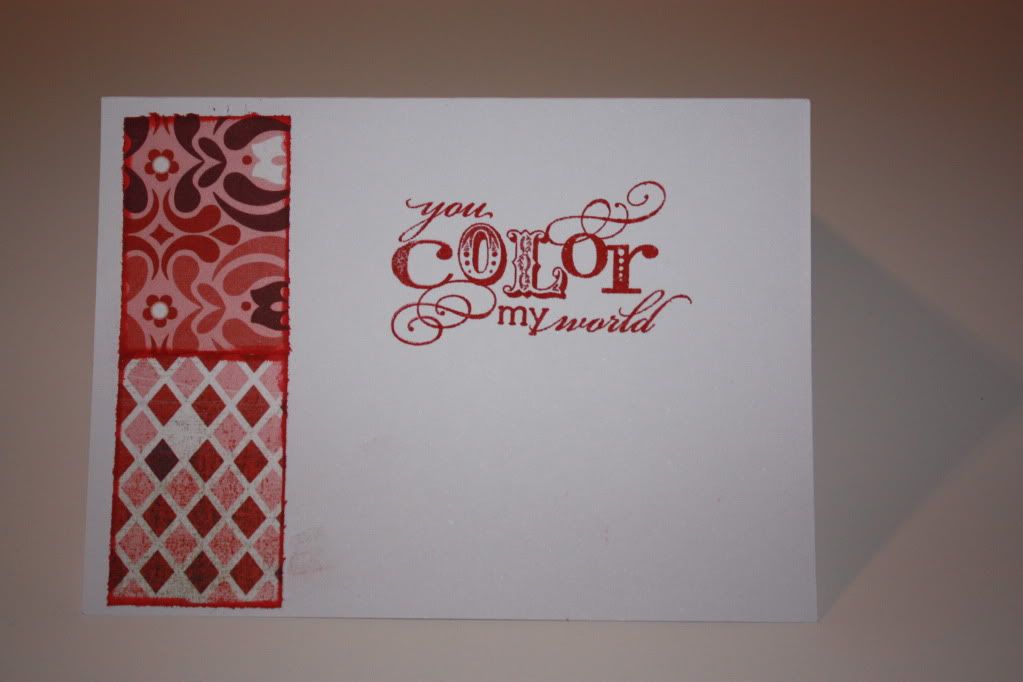 I do hope you have enjoyed the projects so far. I have one more for Friday and than starting all over again on Monday!!! Hope to see you on Friday-
Make it a great one!