Oh my GOODNESS!!!! If you all could see me now--just checked in and found that I have hit over 1000 followers--just over a year into blogging and you all just made my DAY!!! In all honesty it is not the number of followers but the fact we have built a community of creativity and sharing that provides me endless inspiration and challenges me to do more!! Thank you, thank you, thank you!!! Now on to the Card. I used We are Memory Makers pattern paper, solids are from Paper Trey Ink, brads are from SU (clearance rack a few months back), and the two stamps are also from We are Memory Makers.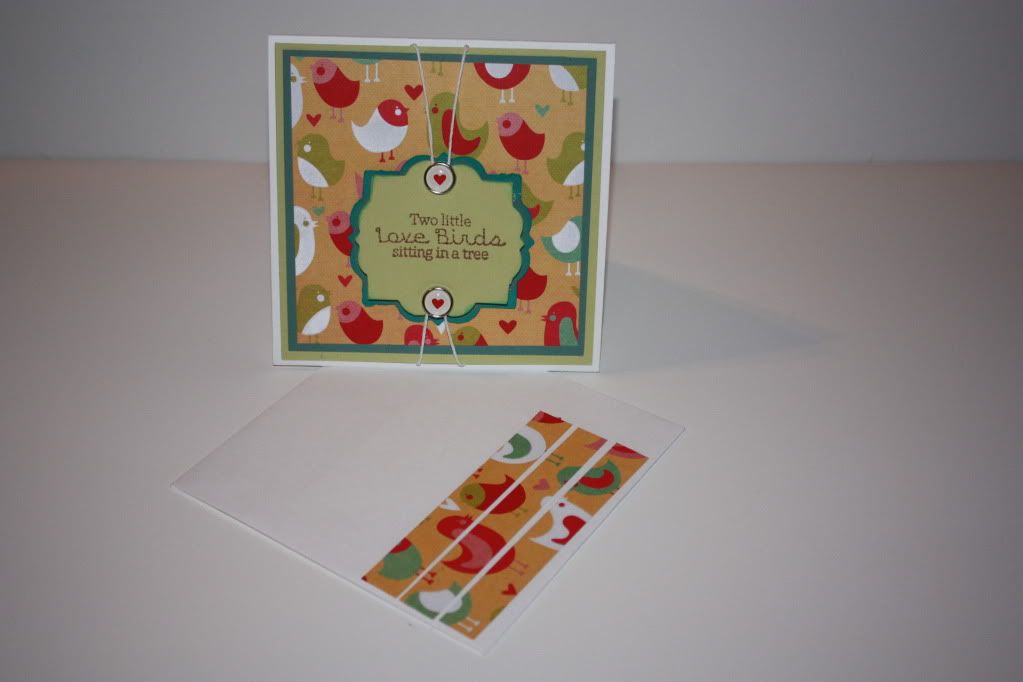 I layered up the base matte with two solids and the pattern paper. Every time I look at it, I can't help but think of the Partridge Family....
I then cut the top note from my all time fav cartridge Songbird! Punched a couple holes with my crop-a-dile and inserted the brads. I looped twine under the brads and to the back.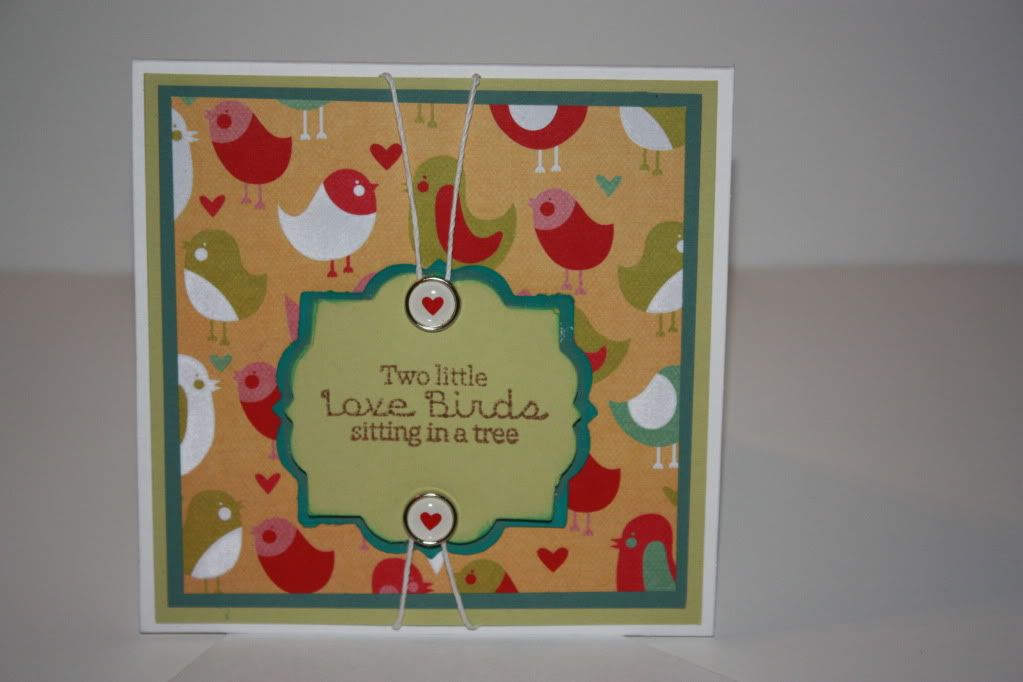 On the inside I used the same colors for the top note shape and heat embossed in white the two birds in a tree. There is a few cuts on a number of cartridges that you could get the same look with. Inked the edges and left plenty of space to write your own love note.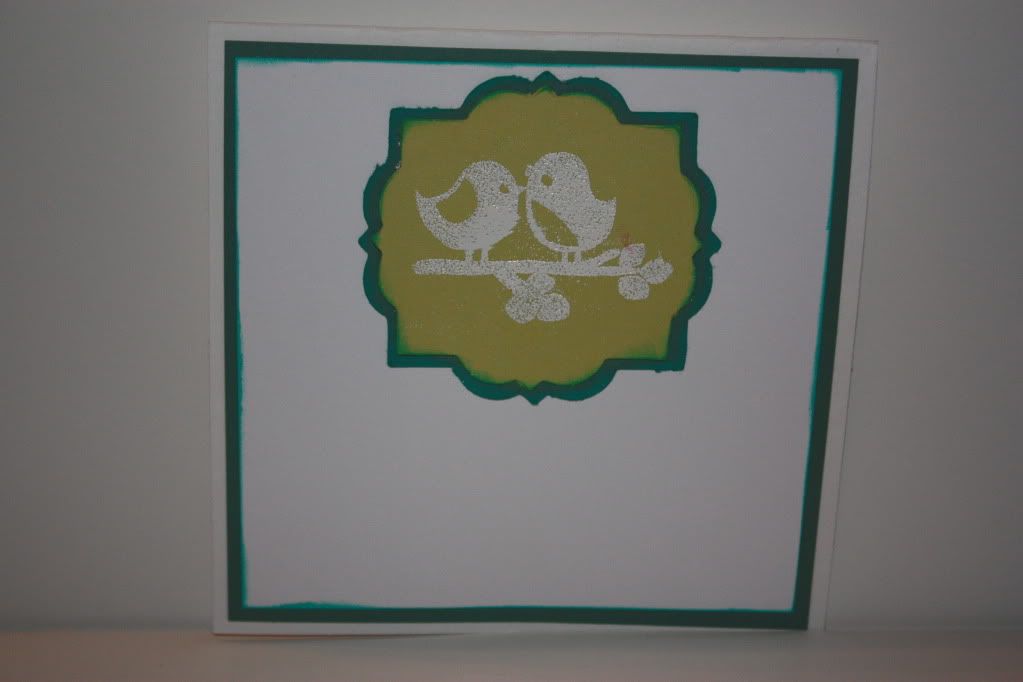 Thanks for stopping by and be sure to come back for fun cards for the upcoming holiday!
Make it a great one-