So todays page pack is from The Scrapbook Page--I swear they are one of the best out there at making great page packs! The instructions are super eash all patterns are included and they are cute to boot!
Again I made it my own with ink, my cuttlebug, and a few pop dots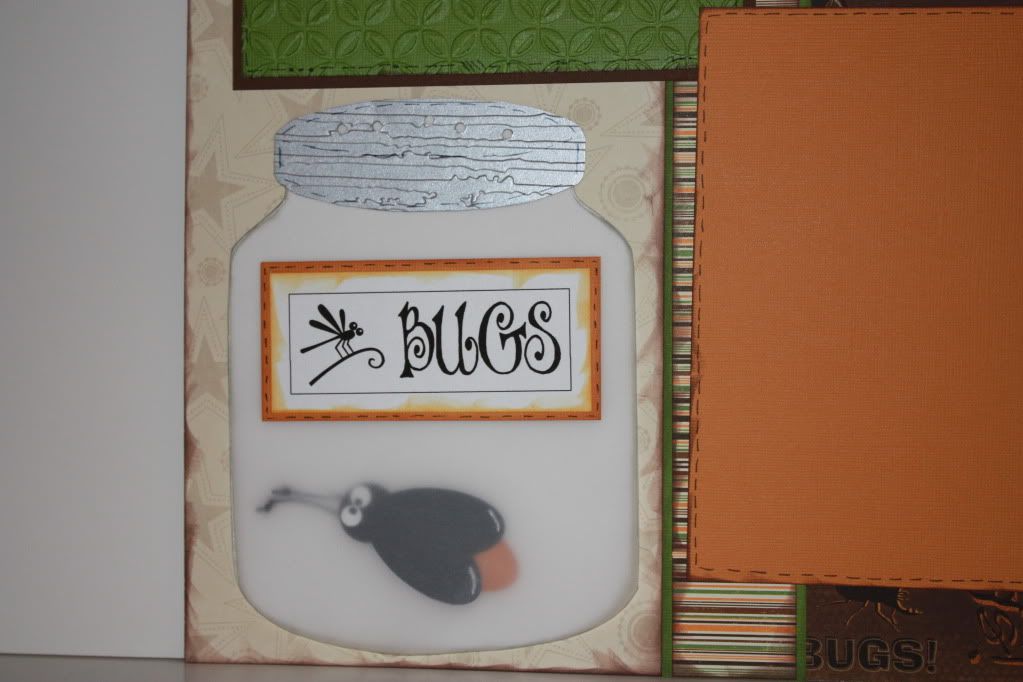 I embossed the lid of the jar to make it look a bit more realtistic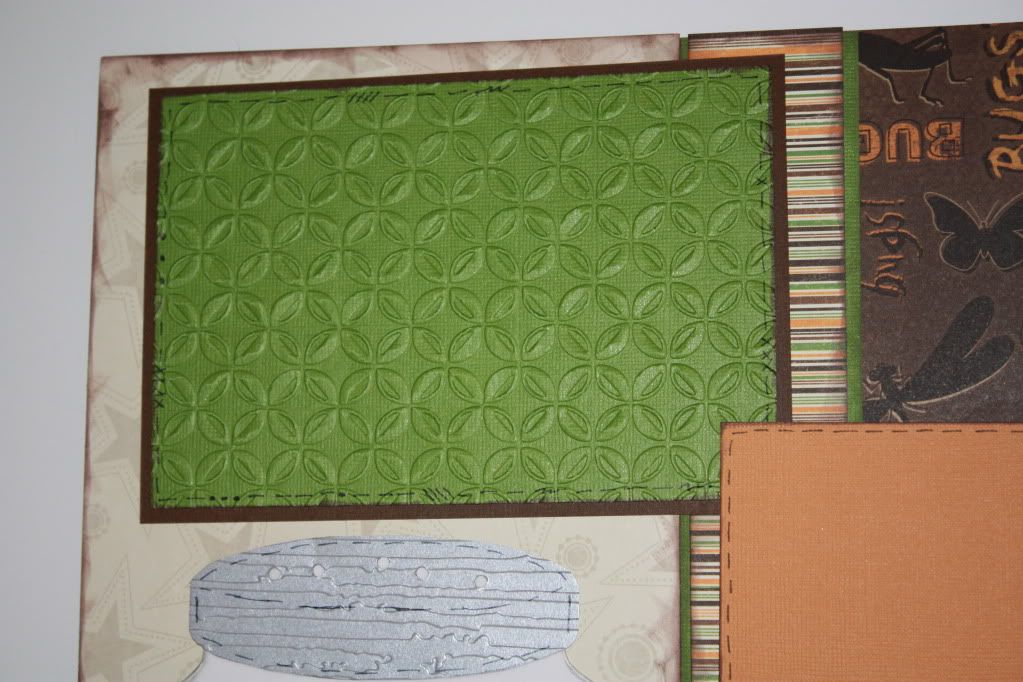 One of my Fav cuttle bug folders from the preserves set!
I simply love the way the bug turned out! a bit fo texture and ink go a very long way--and a pop dot makes it 'fly'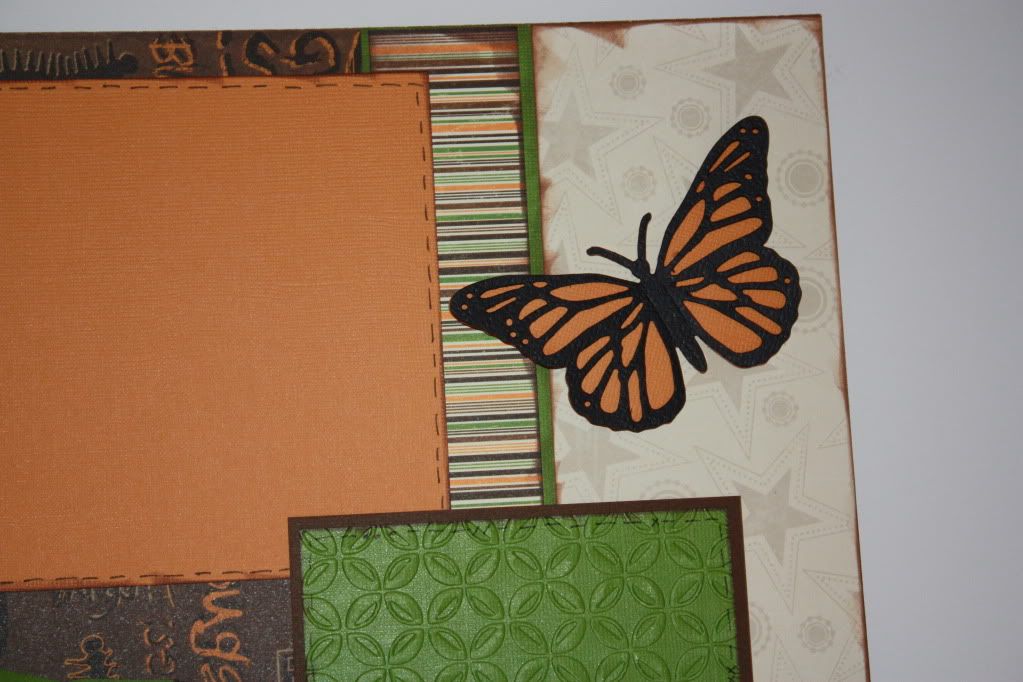 the butter fly came in the kit but you could do more on your cricut! I really love this layout!
Make it a great one!