Wednesday is here-and I will be headed home today--what a week.
I thought it was time to represent for the boys out there a layout that they are going to love--big earth movers and dump trucks--what boy doesn't like them!
This page pack if from the
Scrapbook Page in Shawnee Kansas
but they sell them on line! YOU MUST MUST MUST check them out--Julie Case is a great designer
This store is one of my all time favs---really it is, they have an AMAZING staff, an assortment that will make you go broke and amazing classes--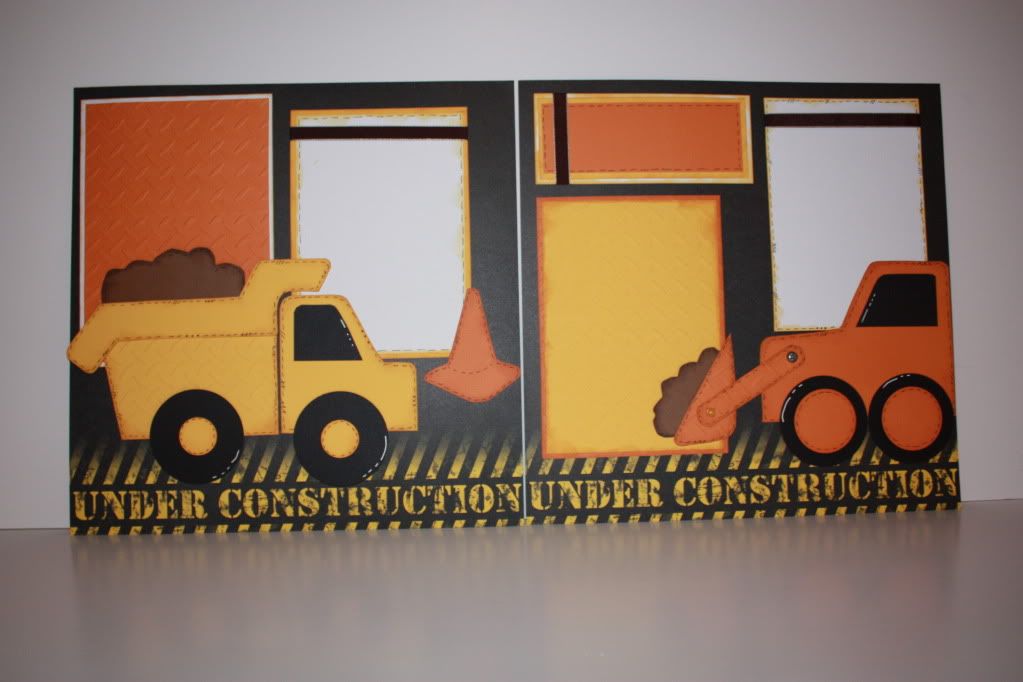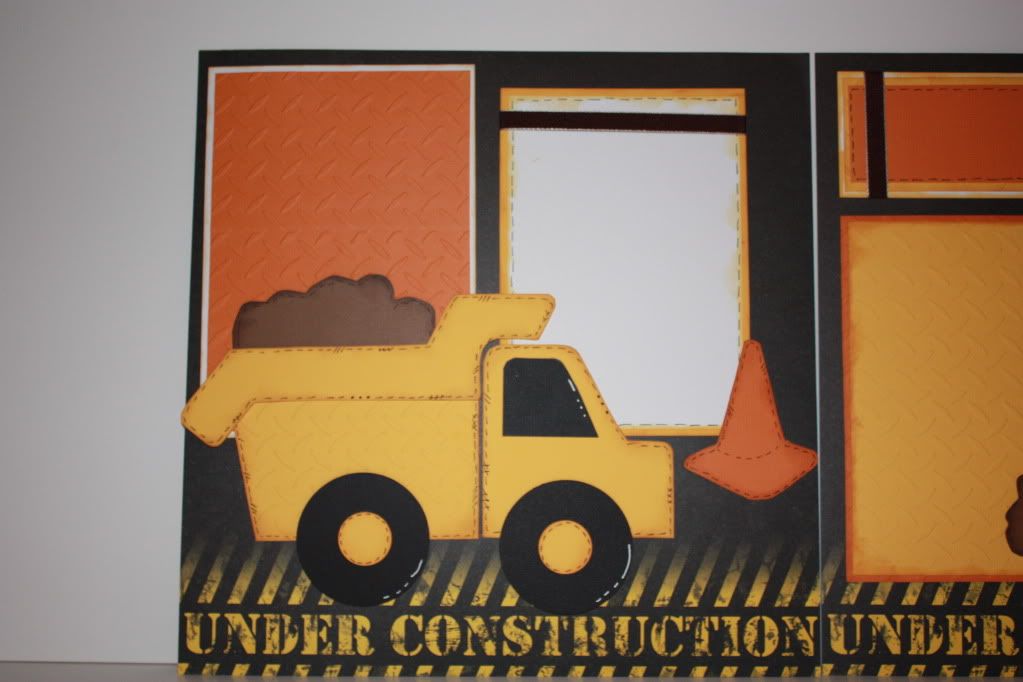 I used the diamond plate embossing folder on this one, inked edges, and added some faux stitching!
Even on a boy's layout you can add touches of ribbon!
Hope you have enjoyed this week so far--I had a great time making these--i love the challange of putting your own spin on one of these kits! Make sure to check out the Scrapbook Page as well--you will not regret it!
Make it a great one!