Hello Thursday! Only one more day to go until the weekend. I am back in Dallas after a very productive trade show--now the real work begins. Since I did not have a Valentine, I became my own and bought myself a much needed---well wanted little something. One more travel bag to for my collection.
Before I get to the project--make sure to leave comments on every post this month so you get the most chances to win the Cricut Imagine that I am giving away. You also can earn more entries by posting about the give away on your blog, and if they mention you in their comment you get even more!
If you pick up my blog button and add it to your blog you get more, and if you post on any message boards and you point other here and the mention your name even more! Stack the deck in you favor by leaving comments every day!!
Today's card was made using the Pemberley paper collection and stamps from this months feature products.
I used the cuttlebug, some nestabilities dies, ribbon, and a few gems to complete this card.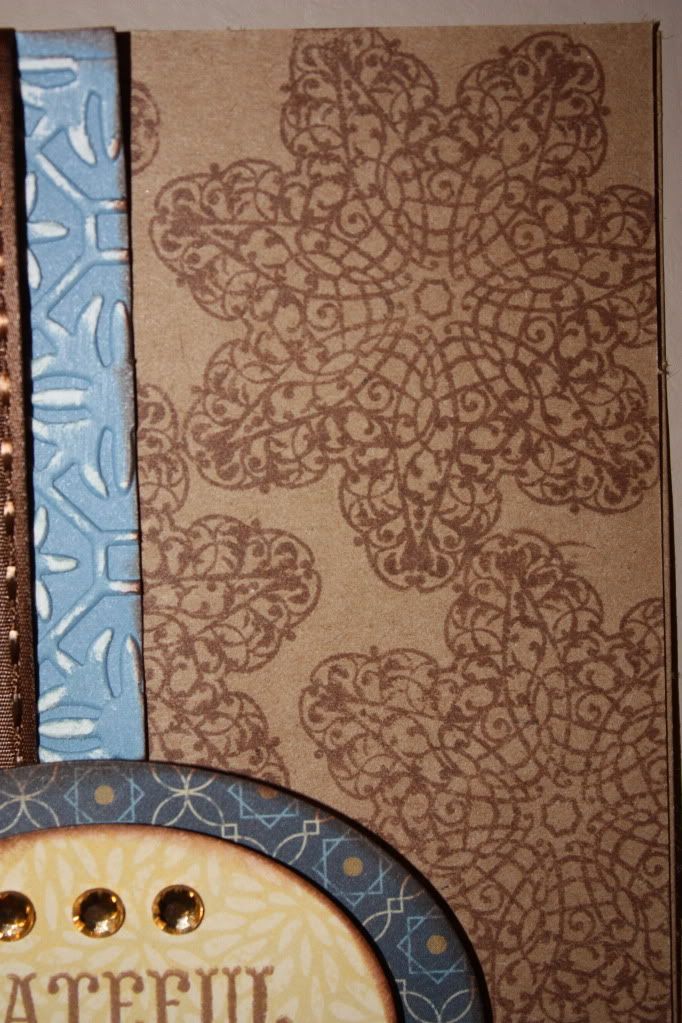 I used a kraft card base and stamped my own background.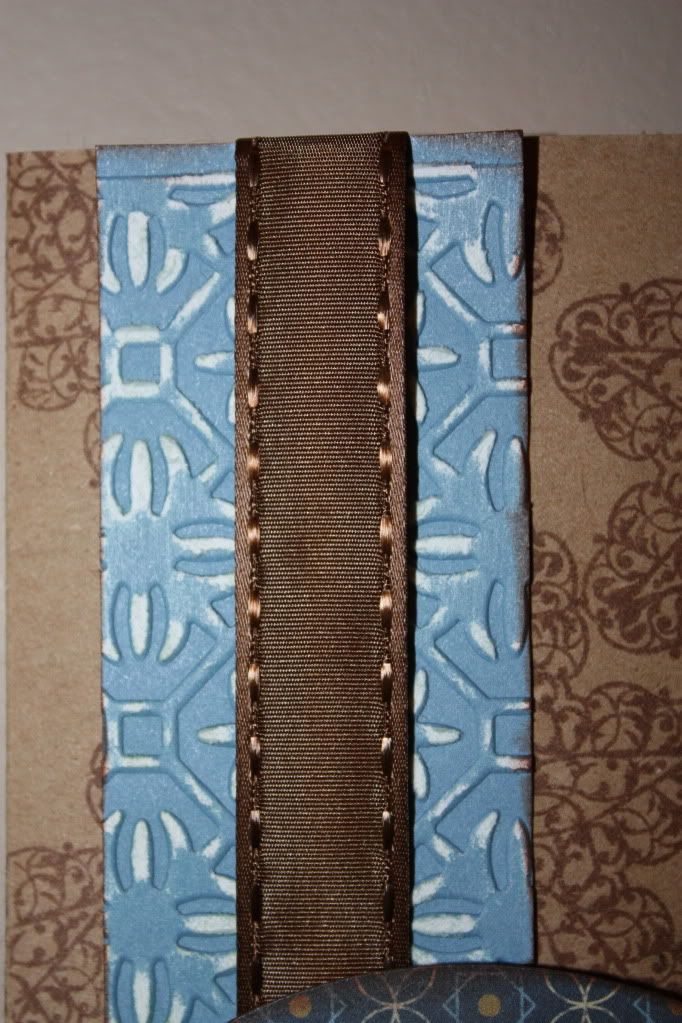 I used the cuttlebug and my sanding block to crate the blue strip of paper and than added my fav ribbon that I get from Joann's by the spool.
I used some nestabilities dies and a sentiment stamp to create the greeting. I did ink the edges to soften the white core of the CTMH Pemberley Paper.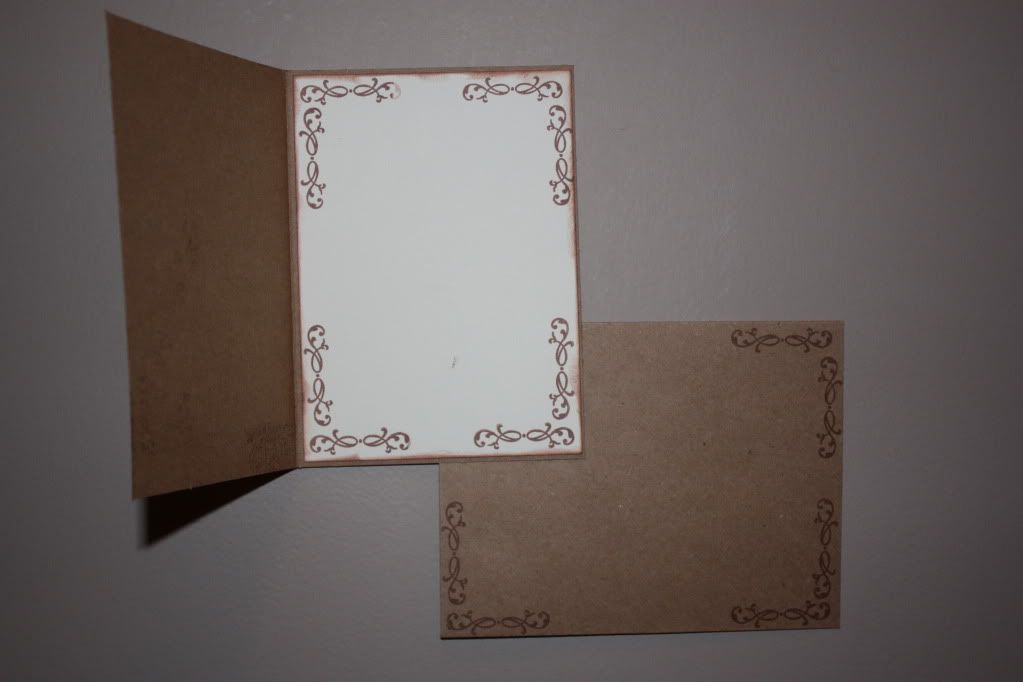 I finished off the inside as well as the envelope in the same way by making corner accents to finish it off.
Make sure to hop along to the other blogs for even more wonderful projects-