Hello I know I said I was back--and that also means back to work in the office which has been CRAZY this week!
Here is a fun little treat bag I made for a smatie who got all A's in school! I used PBD Candygrams set and the Cricut Graduation Cartridge.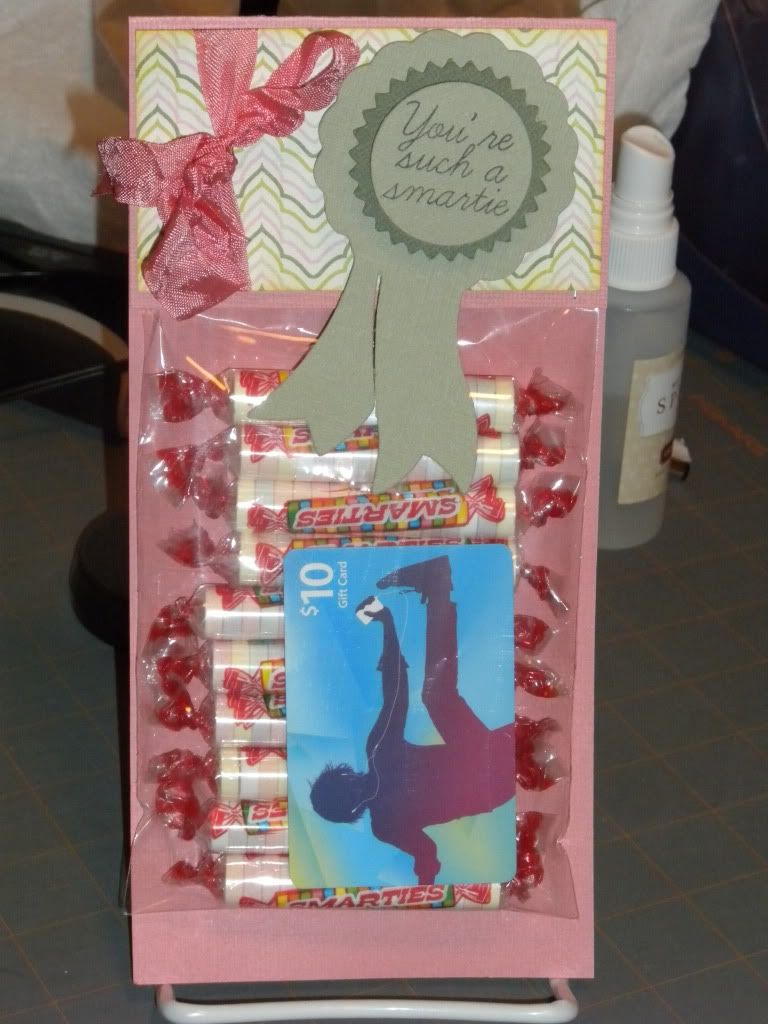 I am in Little Rock till Friday afternoon on a customer visit so I will post again on Saturday a few fun things I have picked up over the past few weeks--I have gotten a crafty package everyday this week!
Next week will also be Five days of give aways! A different CTMH stamp set every day!!!
Make it a great one-