Clear and Simple Stamps
is a very cool new clear stamp company based in Gaithersburg Maryland. The company was started as a collaborative effort by a mother-daughter team. As they like to say, "We specialize in taking something simple and turning it into something fabulous!" That they do. Their designs are fresh, fun, and flirty! Fonts, shapes, flirty ladies, and backgrounds are all included in the collection. Not only do they offer a full line of clear stamps and blocks, but have added accessories that perfectly match in color and freshness.
The design team is AMAZING and so nice! I had the pleasure of meeting and speaking with a few of the designers and one of the owners, Ewunike Jackson at the CHA show. The projects on display in the booth can also be seen in the gallery on their website. Here are just a few examples that I really liked: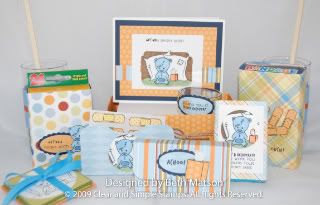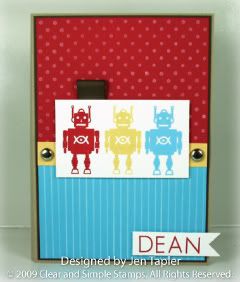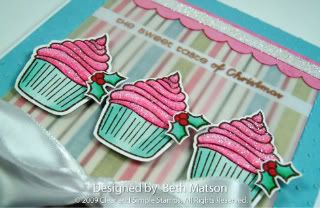 I really love the popcorn and bubblegum sets pictured here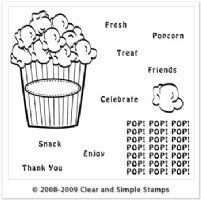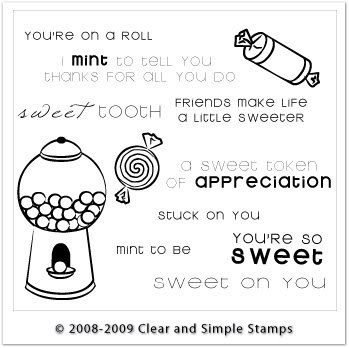 Clear & Simple is also going to have the first iPhone app that is directed at paper crafters! That is right your going to be able to see updates and order product right from your phone. Talk about having creativity at your finger tips!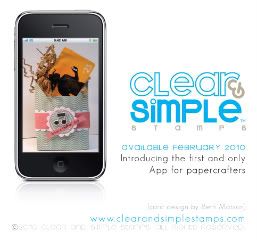 Today's blog candy is a sampling of products that include a mini stamp set, block, bag of buttons (lots of great shapes), ribbon, a Clear & Simple T-Shirt, and a great little tote bag! Make sure to leave your comment and check out the web site by clicking the link at the top of this post. When you order let them know you heard about them here at scrapguy! I am going to be using these stamps in a demo of another MUST HAVE product on Wednesday so come back and see a new way to add bling to your creations!