TGIF!!!!!!!! That's right it's Friday--and i am working for the weekend at this point!
I have one more really cool product to show you today--it's Heidi Swapp's invisibles chipboard sheets--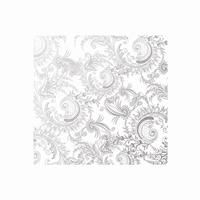 (photo taken from http://www.heidiswapp.com)
This stuff was so cool I went back and got more after I had thought about all the uses. It looks like a simple white sheet of chipboard but when you look close you will see a high gloss printing on it that provides some pretty neat results when you start playing with inks and dyes. The short video will give you three examples of inking and show you that the raw material looks like. To find this-just google Heidi Swapp invisibles or try web site listed above.
Today's blog candy is a package of this awesome product! To win all you have to do is leave a comment on today's post and winners will be announced for the week all together. if you comment each day you will have a total of 6 chances to win the grand prize!!!! Make sure to become a follower as well because there is some really cool projects in works for the coming weeks.
Thanks for stopping by!
Bryan