Happy Monday--after a crazy weekend of snow in Texas and an insane amount of crafting, I am gearing up for a very busy week with lots of excitement in store!
Today I have a layout--that's what I said--a Layout!!!!!
The composition is pretty simple but it is the cute animal faces that really make this one special--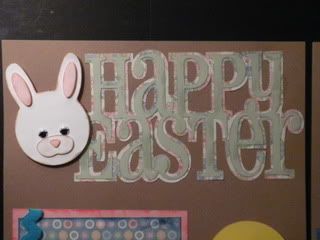 I used Kraft paper for the base and two sheets of My Mind's Eye paper (left over from Easter cards from last week) The faces are right off the Cricut Easter Cartridge--I had to cut the lamb and bunny a couple of times to get my layers the colors I wanted but it was worth the extra cuts and a but of wasted paper.
Here is the bunny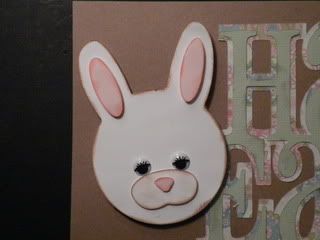 Here is the lamb
Here is the duck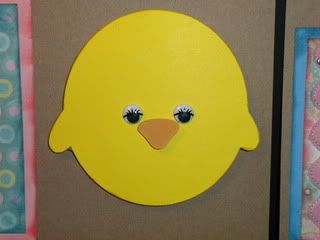 I hate google eyes but these I simply could not pass up--they have EYE LASHES!!! I got them at Joann's if anyone wanted to pick them up.
I also used a little felt rick rack and some shaped brads to accent the photo and journal blocks. The rick rack is only attached with the brad so you can place the picture with out having to rip tape or chance the ripping of the paper.
Well I hope you all liked this one---
By the way--be sure to be a part of the Everyday Cricut Ustream event Joy and Melanie are putting on Thursday night. You can click on the blinkie for a quick trasnfer over to their blog! Make sure to check it out!