Did I or Didn't I.....get the Martha Stewart Cricut Cake Cartridges? Of course I did.
They arrived on Friday! I have had them sitting out on my table all weekend just letting my creative juices flow--I did play a little as these cartridges are well thought out! Telling you a round or rectangle cake--what size the image is best cut in and some amazing fonts. Only wish they were on the gypsy!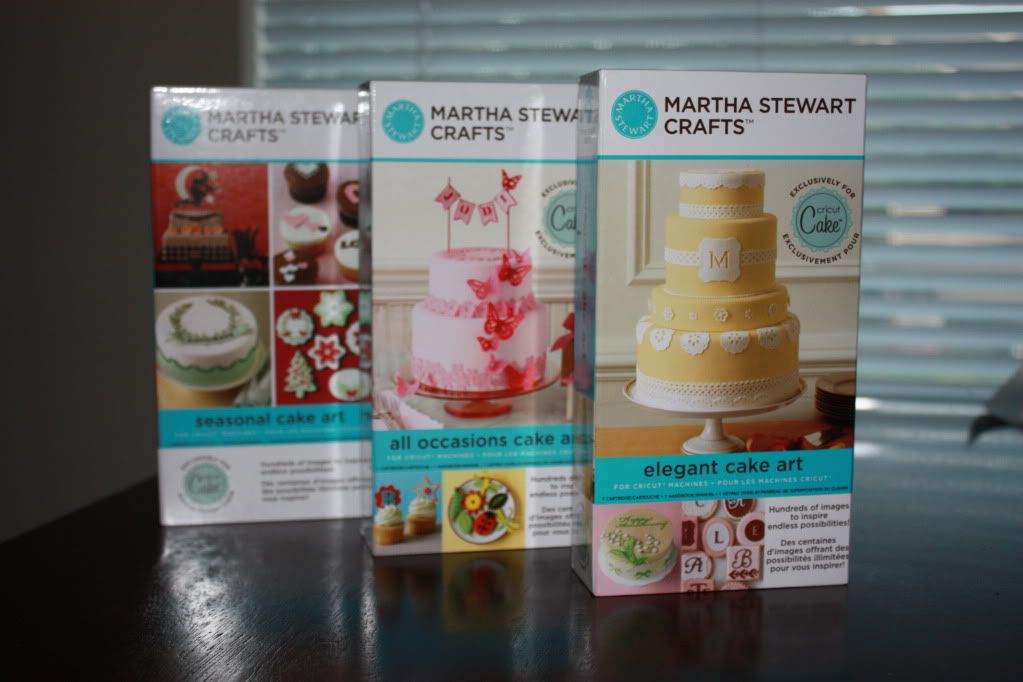 I must admit that only bought the cartridges, and that was it!!!! I swear!!!! I know I said I was on a budget--but I factored this into it so no breaking the bank! For some reason I have a feeling that the price will not go down anytime soon and the availability (think destinations) may take awhile to reach outside of HSN. But I have to say the shipping was CRAZY FAST!!!!!
Make it a great one!