Thursday is here and I am still not at CHA--LOL
I was working with the Cricut Martha Stewart Cake Cartridges and I was so set on using the new Holiday Cartridge and got a SUPER HUGE disappointment when half my cartridge was NA--so I am working with PC on getting a replacement!
Sometimes you have to roll with the punches--I still think they came out pretty nice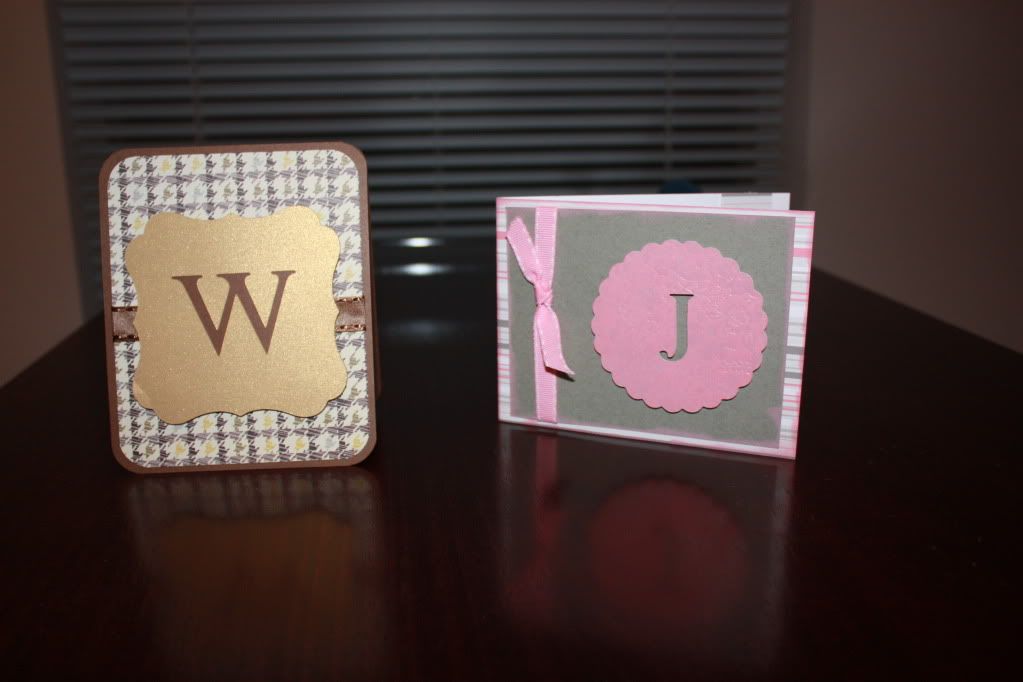 I did one for me--the brown one! I use SEI papers from the Windsor collection (LOVE IT) and a little but of ribbon and of course some pop dots--Since the top note does not have a shadow I just took a scrap of paper to cover the 'W' which helped give it some substance
I also did one with more of a 'girly' flavor. I used a J and will give this to the wonderful woman who sits at the front desk at my office--she is one of those people that make a company--sweet, welcoming, and just a joy to see first thing in the morning--this is SEI paper as well.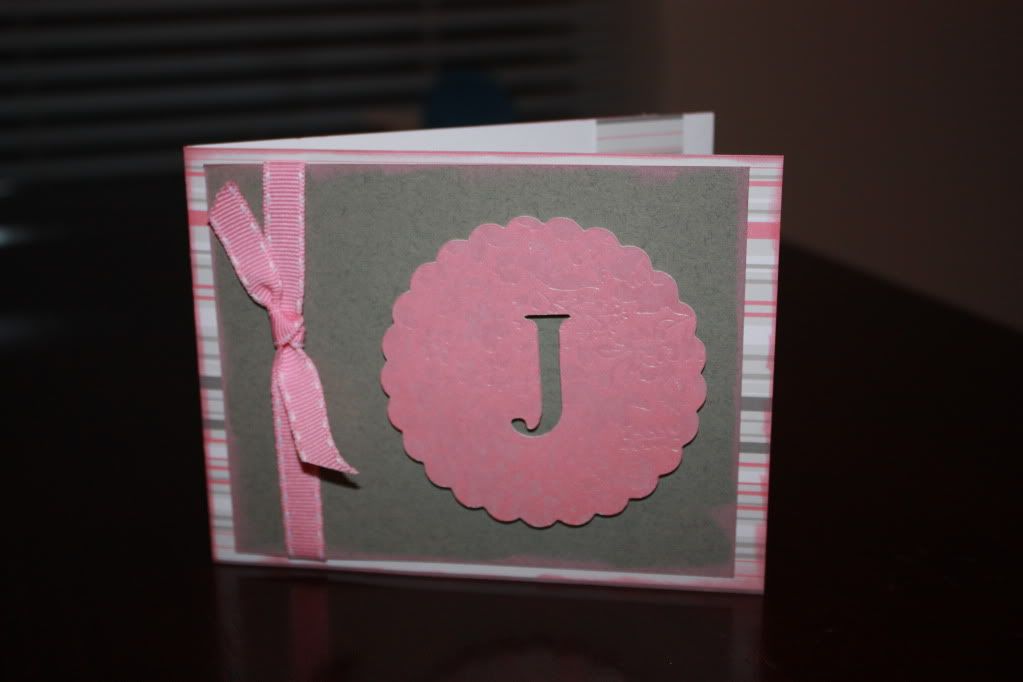 I used a stripe and a wonderful shiny tonal floral for the monogram--the rich grey gives it an elegance and i finished it of with a pink ribbon.
If you bought the Martha Stewart Holiday Cake Cartridge--I would check it out to make sure you do not have the same issue I did!
UPDATE: I spoke to a PC customer service person today and they stated that they know of the issue and they are working on the resolution. As soon as more is known they will post on the board and website. My rep said it is like the sweet treats issue from earlier this year!
Make it a great one-