It's Friday FUNday!!!! I love Fridays! I so enjoy sharing with you all but I have decided it is time you were able to share in the fun! How is that possible when you are there and I am somewhere (depending on the day)--I am going to tell you!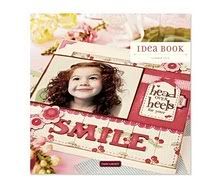 I am starting two Close To My Heart Clubs! By joining you will receive the new idea book, the opportunity to be a host/hostess for one month in the club and get all of the hostess benefits that come with that--at the minimum you will receive $25 in free select product, and so much more!!!!!!!!!!!!!!!
$20 Buck Club: (10 members per club will run for 10 months)
This club is a commitment of just $20 (plus tax and shipping) a month! This club will run 10 months! Are you limited to $20---of course not! Each month I will high light some the newest and hottest products as well as some of the great CTMH essentials. Think of me as your crafting personal shopper! This club will fill up fast so let me know if you want to be a part--not only do you get to add some great product to your craft room--you will also get some great inspiration from others in the club. I am all about sharing inspiration!
Workshop On The Go Club (min 6 members will run for at least 6 months)
I love the CTMH Workshops On The Go--I have almost every one from the last year. In the workshop kit you get 12 sheets of exclusive 12 x 12 pattern papers, 10 sheets of 12 x 12 solid coordinating card stock (which cuts really well in with your cricut), some sort of embellishments (I have gotten everything from a pack of ribbon/buttons/metals to the CTMH Dimensional Elements), and exclusive only available in the workshop stamp set (these are AWESOME!!!!) and the workshop guide--All for $29.99 (plus tax and shipping). If you don't want the kit you can order product of equal value so you never miss out!
Each month I will feature one of the Workshops On the Go and make the projects in the workshop guide! There will be a video each month to high light the workshop and show additional inspiration.
On top of the workshop kit--in your host/hostess month you will also get all of the hostess rewards--that's at least $25 in free select product.
Here is a quick video showing a couple of the recent Workshop On The Go kits:
I can not tell you how much I love these workshops! The two featured in the video are available through the end of August but once the book is over so are these workshops!
If you would like to be a part of one of these clubs simply e-mail me at scrapguyblog@yahoo.com. Make sure you let me know which club you want to be in and I will get back with you with a conformation. The first order will be the first week of September from the brand new idea book. I will also be giving the club members some previews of some of the great new papers and items that will be available. There is so much more to that will go on with these clubs but you have to sign up to get all the dirt! I can't wait to hear from you! See I said we would all have fun together!
Make it a great one!