Tuesday as Monday is never a good thing--at least the week is only four days!
Here is an Americana Card I made that has a vintage feel. All the papers are from Michael's and I used glimmer mist on the
cricut
cut to add some subtle shine. The Independence Day cartridge is a great one--so don't put it away--keep it handy!!
I made a number of these to send to some active duty service men and women from a church group.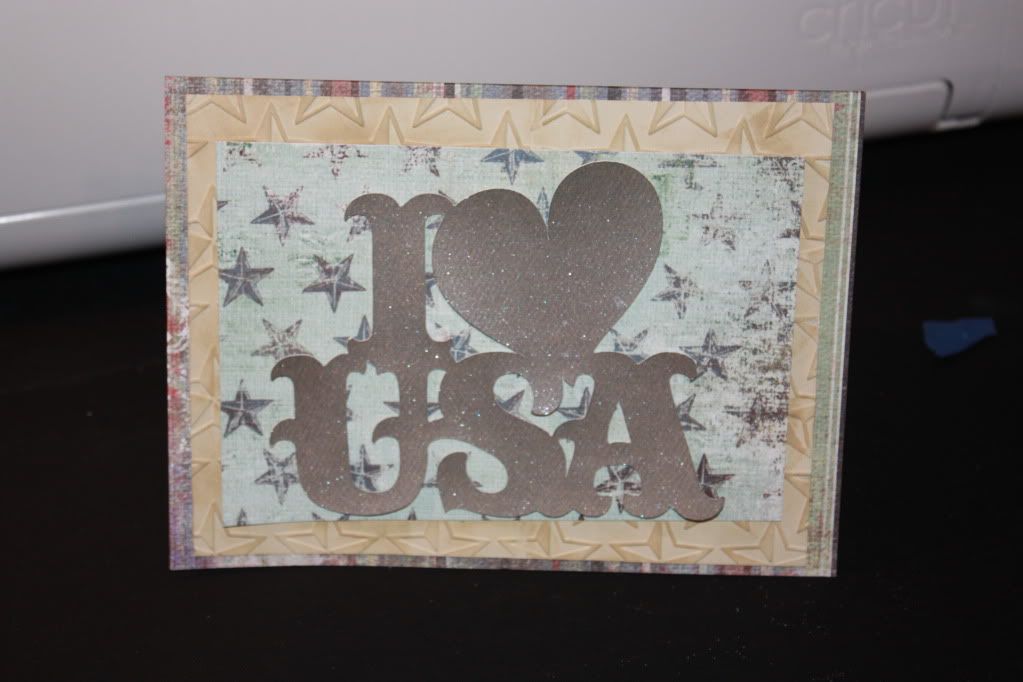 I used the stars
cuttlebug
folder for the middle layer and did some inking to add to the vintage feel of the card.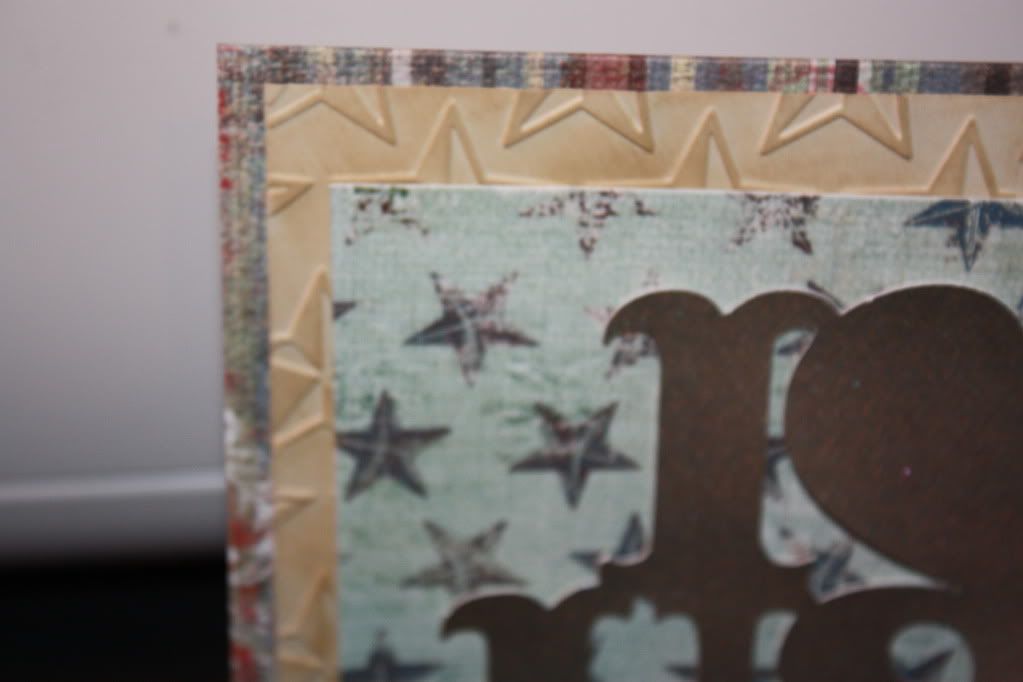 Here is the inside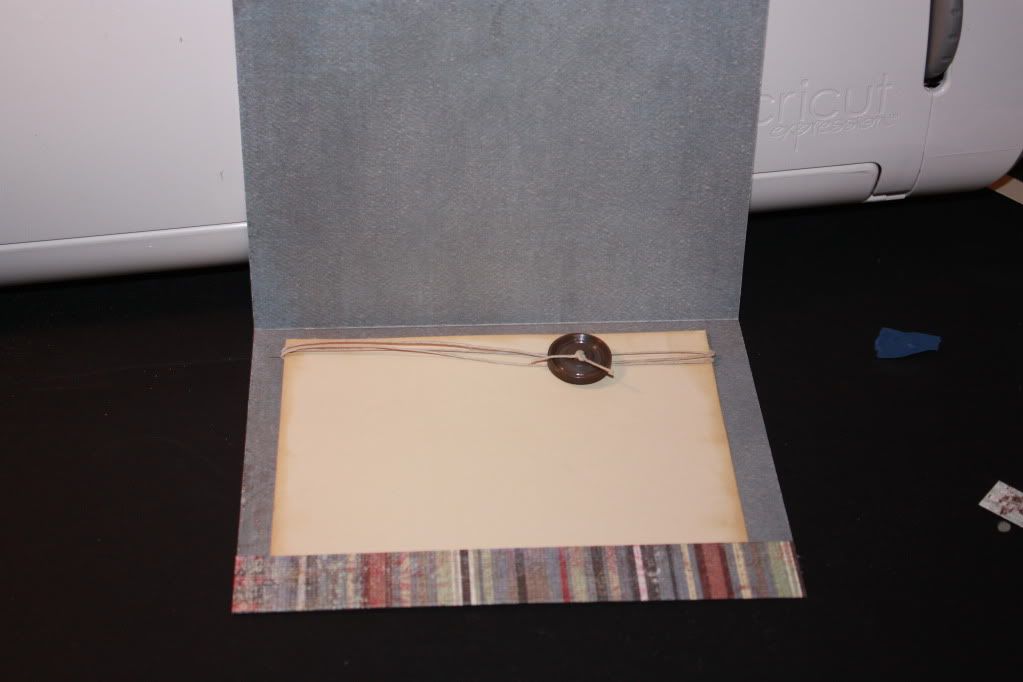 I really like the button and twine--talk about Home Spun. I left the card 1/2" longer, scored it and folded it up to the inside--saves another cut and you can make it into a pocket to add a picture if you wanted to!
Still not feeling well but I have been working on another readers challenge. On Wednesday I will have be showing my solutions to a challenge from a very loyal reader-Jennifer-who is preparing for a baby shower. I will have two options that can be used for the invite or the thank you. I also have decorations and favor ideas--not all are home made but when your throwing a party a balance of work and fun must be maintained.
LOL
. I even have a video!!!
Make it a great one!