Well it's Monday, I am off for the 4th and still sick. I have been coughing for days--got some good
meds
but this cough is killing me. I have to admit I did not get as much scraping done as I wanted part due to being sick--and the other part I am going to blame Prove Craft as there is still NO GYPSY update for the
Cricut
Lites--really. I am not going to vent but it is highly annoying I have 7 of them! I am hoping the update will be up and going this week.
On to the Calendar--
I used Cindy Loo for the word 'July', going places for the city scape, and Independence Day for Lady Liberty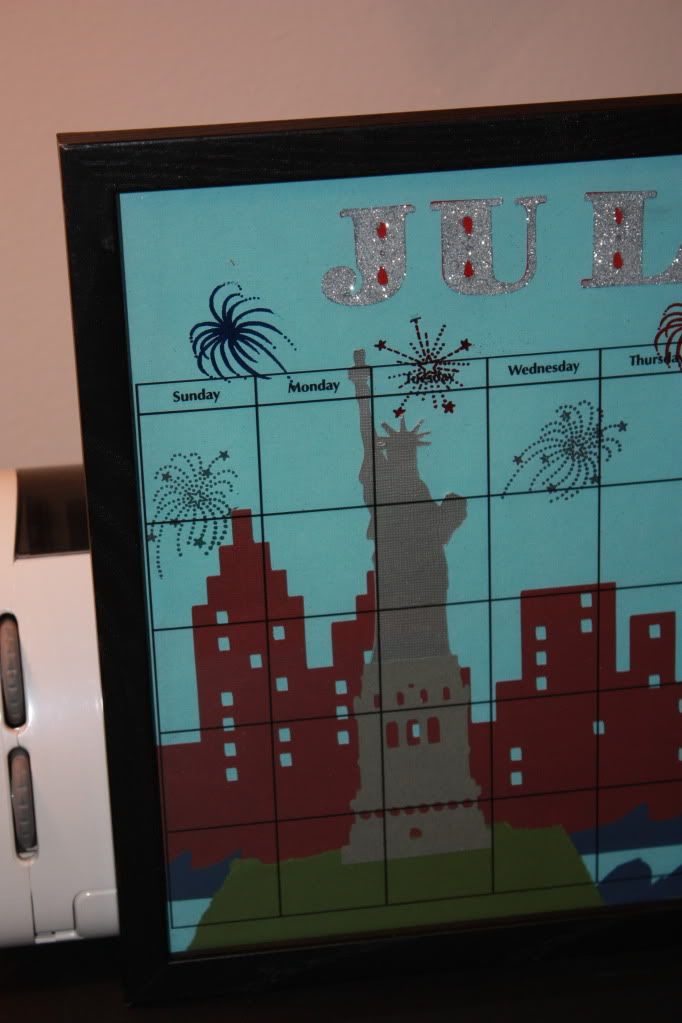 I sent the letters through the
Xyron
and added some silver glitter. I also used one of my favorite finds of all time--Stamp-N-Foil. I think it really makes the fire works sparkle over the NYC skyline.
I do hope you all had a great weekend and a wonderful 4th of July!