So today we are in Cambodia--the country is unique in that the population is very young due to the many civil wars it has had in the past 30 years. The US dollar is the currency of choice and there are some amazing places to see--one of which is the Russian Market. It is about the size of a small strip mall (three or four store) but as you will see it is packed from floor to roof with everything from wheels to tea cups!
Cambodia is famous for lacquered wood so I have a wonderful compact that has a great carved design--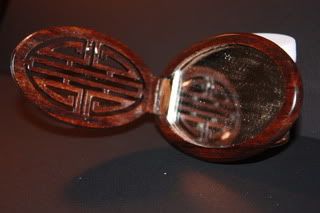 Make sure your ready to go as we hit another country in the morning!
Have a great day
Bryan