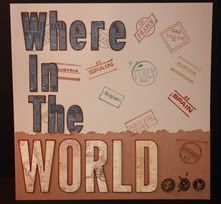 I am so excited about this week! I am going to share some videos and photos of my recent trip to Southeast Asia and India. I also have some great blog candy each day that I purched in each country! All you have to do is leave comments each day. I will also have grand blog candy that one lucky follower will win! I am talking pearls--yes pearls!
The necklace is natural perals and crystal on organza ribbon. When I found this I thought it was so pretty that someone should have it!
You can get 5 extra chances to win by placing a link to this post on your blog (make sure you put a link in your comments to your blog), and you can get another 5 chances by added my blinki to your blog!
The trip starts in Hong Kong so pack your bags and get ready for some adventure!
Thanks-
Bryan