What a week this has been and we are only half way through. If you knew what I did all day yesterday at work we would all be rolling on the floor laughing--now that I am done and the project is with fed ex I can laugh! On to what I promised.
First off I want to share a layout I made using the new Art Philosophy Cricut cartridge exclusively from Close to My Heart and the new Typeset Workshop On The Go.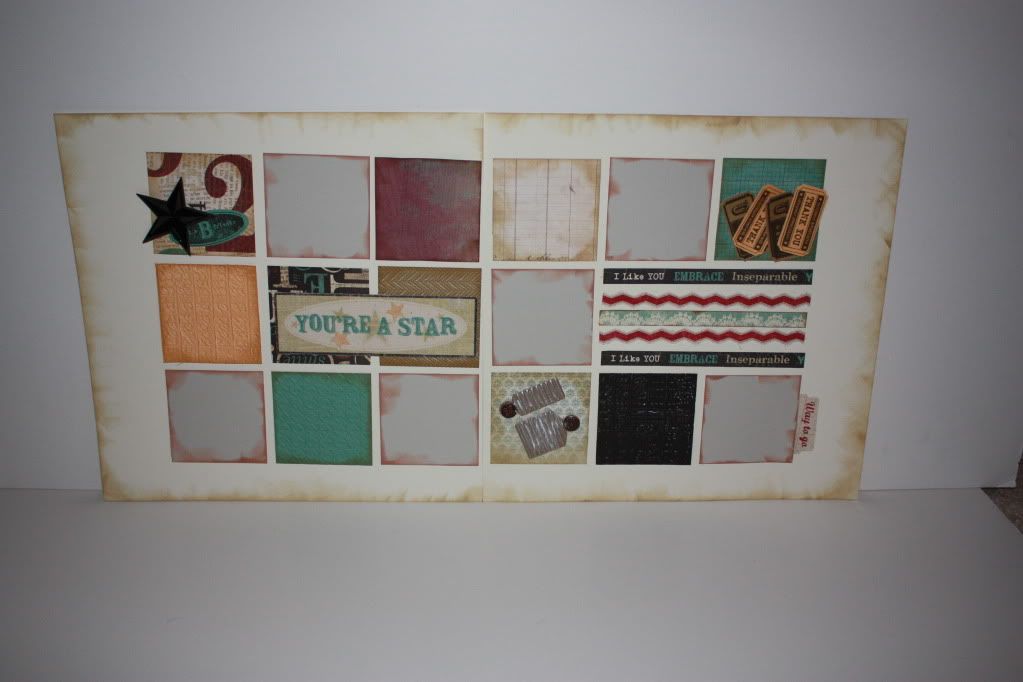 It is a two page layout that uses a bit of each paper and pattern from the collection. The empty solid khaki squares are where 3x3 pictures will be placed.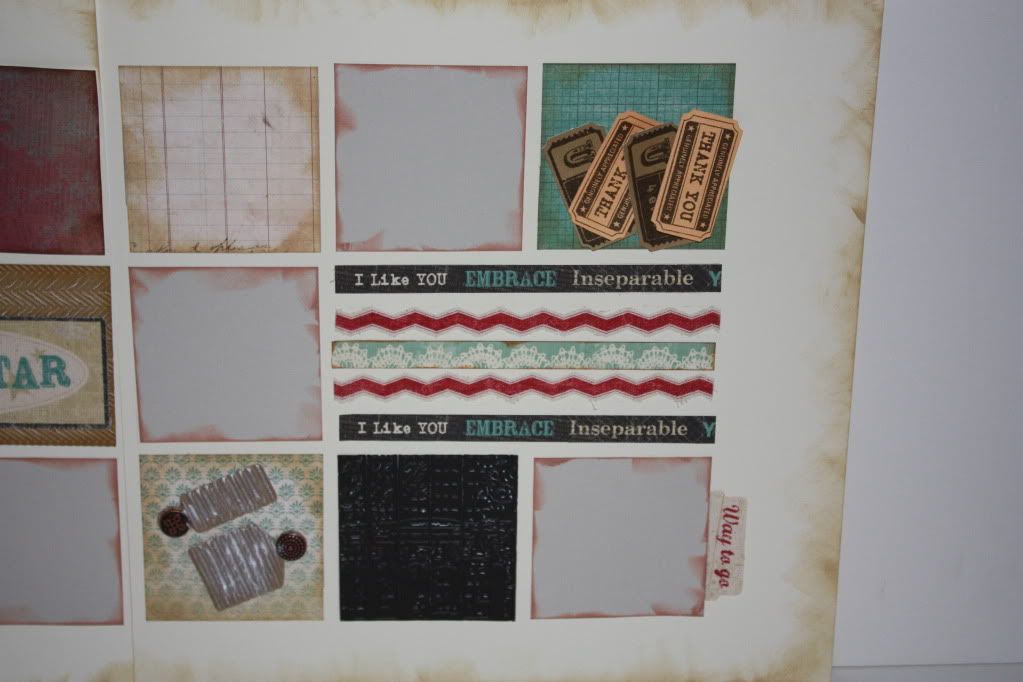 Now for some close ups:
You all know I love me some cuttlebug embossing so on the solid colored paper I embossed with three different folders. Because CTMH cardstock has a white core, I did not sad or further distress and I really like how the paper 'breaks down' once the embossing is done.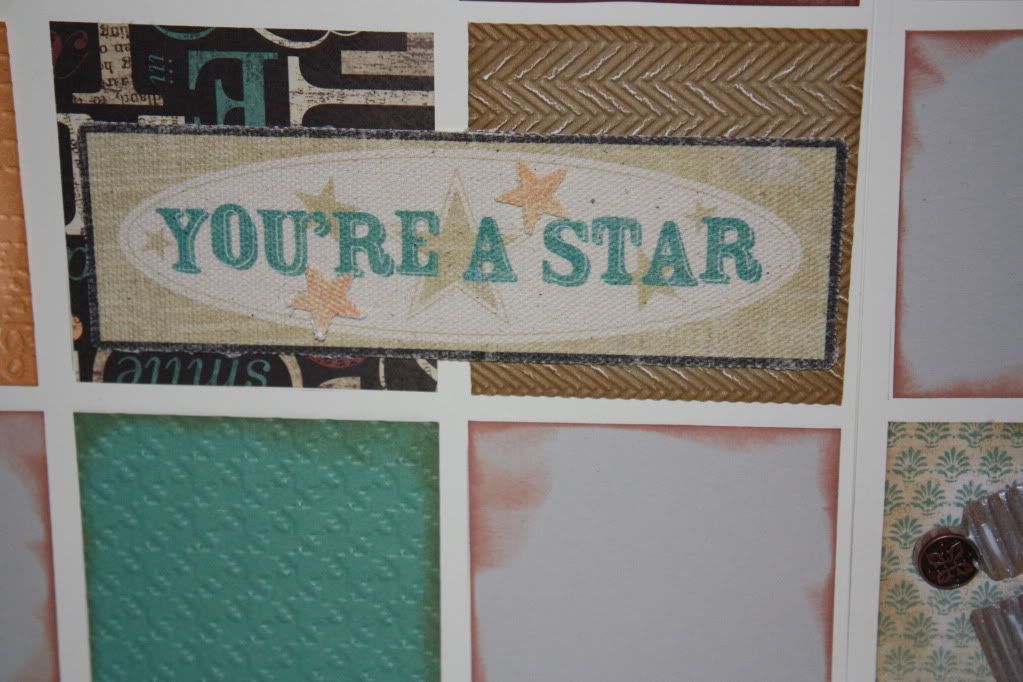 I can't get enough of a good pre-made title! This one is from the new sticky back canvas embellishments that can be used in so many different ways. I added a couple of stars for a bit of layering!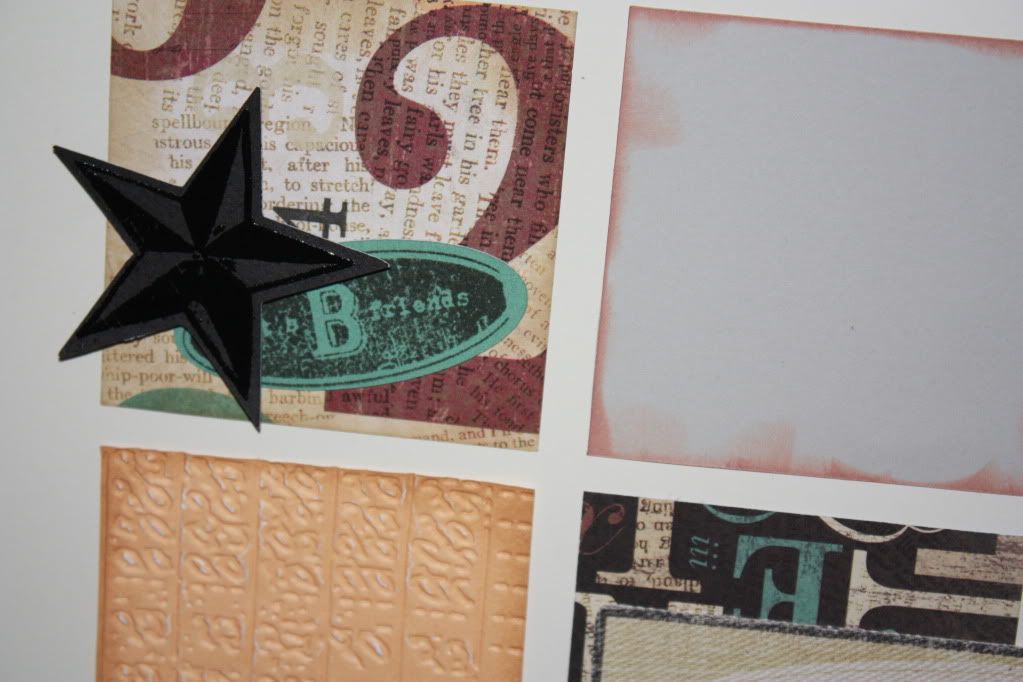 These are two cuts and stamps the work together in perfect harmony. If you look closely you will see that I heat embossed the black star and pop dotted it on top of the label. Both of these stamps are in the Workshop On The Go exclusive set. You know I could not let an opportunity for heat embossing to pass me by! (LOL)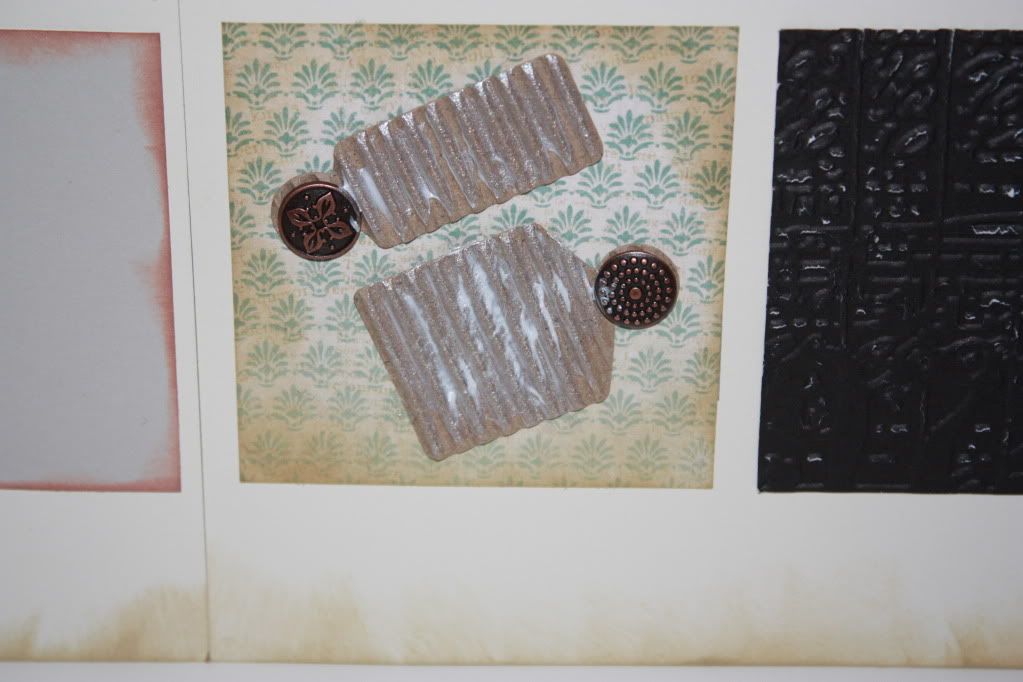 This is some of the corrugated cardboard with a wash of pearl paint. I attached them with the new antique brads.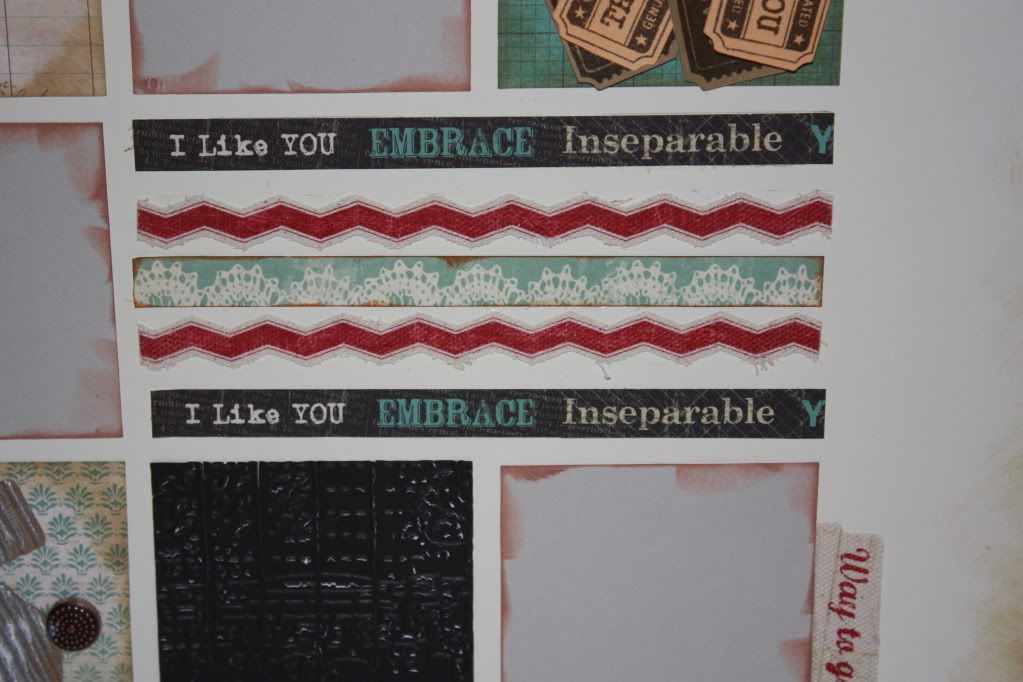 The paper 'stripes' are actually the border of the B&T pattern paper. the zig zag is part of the sticky back canvas embellishments wrote of earlier.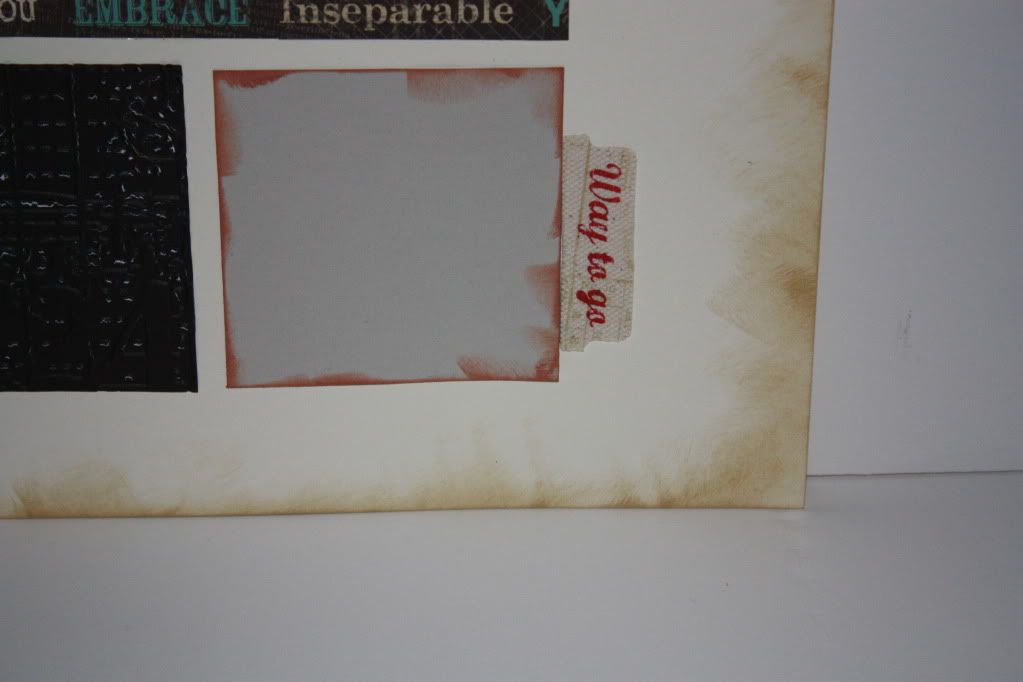 Yes.......more sticky back canvas--this is just a tab but cute none the less.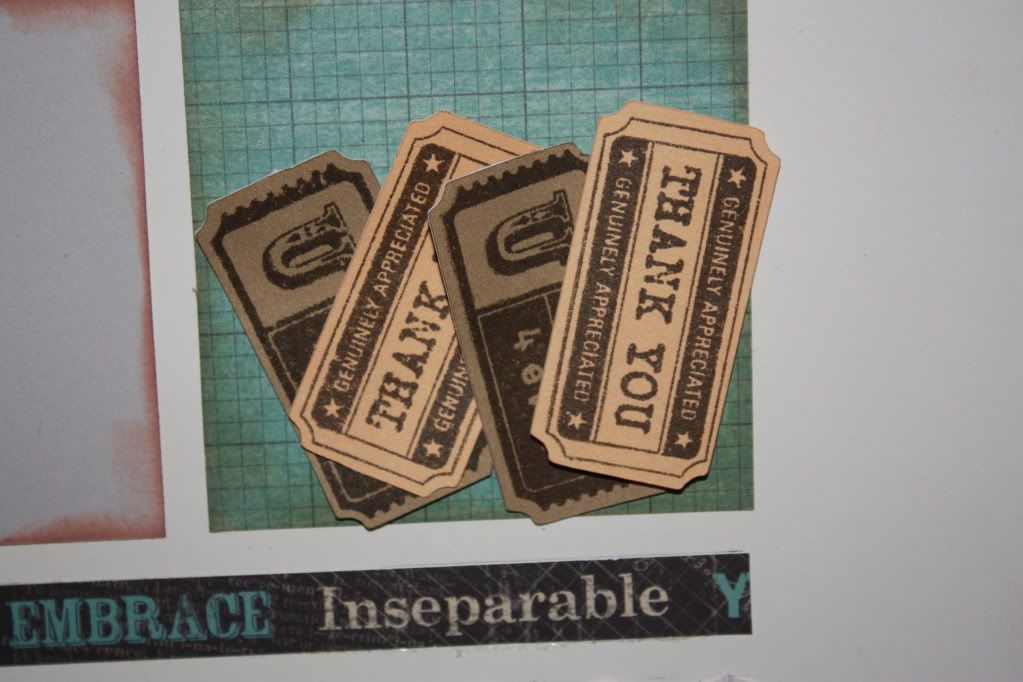 The last close up is of some tickets--this is a stamp cut combo. I love the stamp cut combos--why did someone not think of this sooner. But you know when Close To My Heart does it, they do it right!
(products used: Cricut Art Philosophy Z1686, Milepost Shapes Z1464, Antique Copper Designer Brads Z1410, Typeset Paper X7139B, Typeset Complements Canvas Shapes Z7139C, Typeset Workshop On The Go G1024)
So here is a video showing more of the Cricut Art Philosophy Combo Pack:
If you have any questions please let me know.
Make it a great one-