Hello everyone--I am leaving Bangkok to day on my way to India for three days. I stayed at the most amazing hotel this weekend right on the beach---my own bit of paradise. I am going to have to plan an extended stay later this year! Sorry there was no comments on Fridays blog post--had some connection issues--go figure! This card was super simple--I used MME pattern paper, some SU seam binding ribbon, the textile cuttlebug folder and CTMH solid card stock that matched the pattern paper.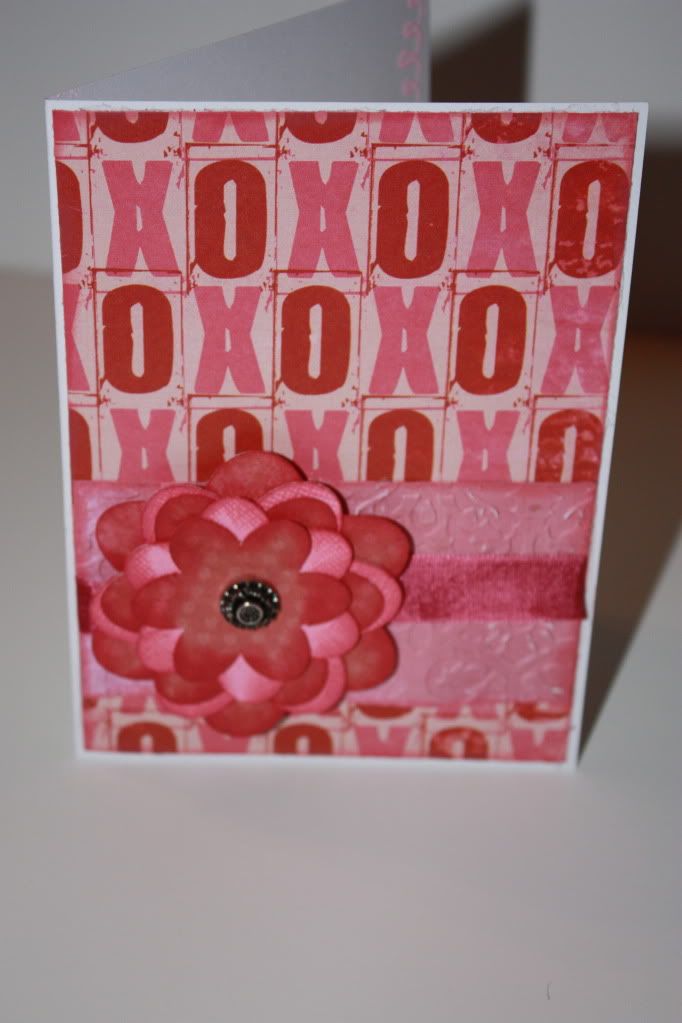 To make the flower I cut the same flower at 1/4" intervals. starting at 2 1/4" working my way down to 11/2" added an antique brad for the flower center an attached it whole thing with pop dots. I did a lot of inking on the flowers to give it some depth in color level. I for the darker red paper, it is actually the back side of the pattern paper so you get a little but of marbling with in the flower segments.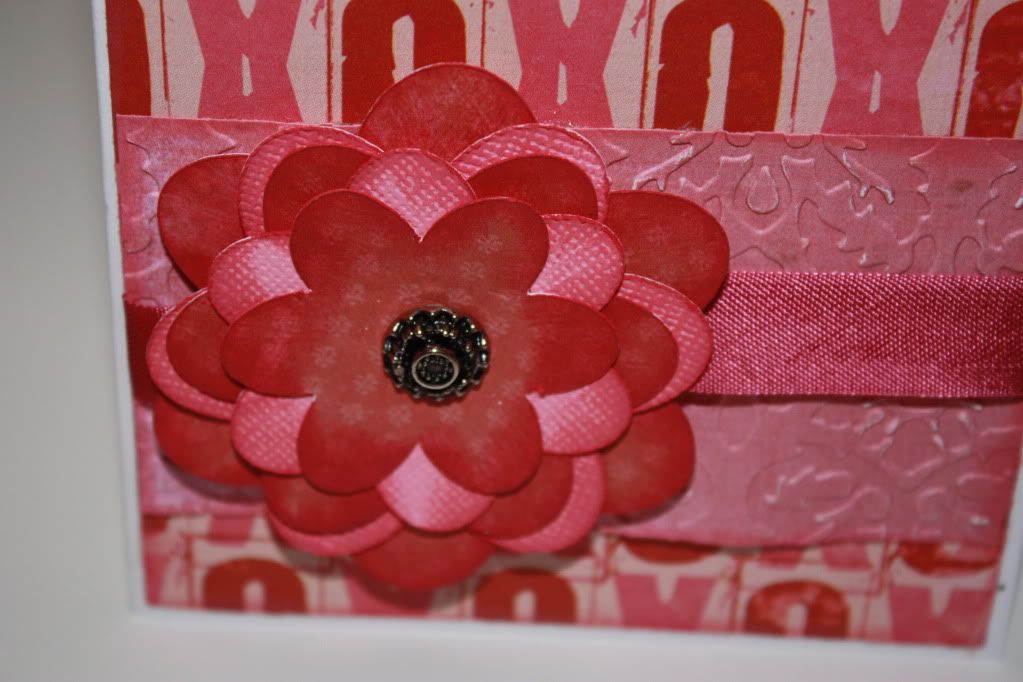 Just a close up shot for ya! Thanks for stopping in and leaving such great comments! You all rock! I have more projects for this week so keep stoppin in!
Make it a great one