Conversation Hearts are one of my least fav candies for Valentine's Day but not having a box is like not having candy canes at Christmas. I used Simply Charmed for this cut and pattern paper from We R Memory Makers.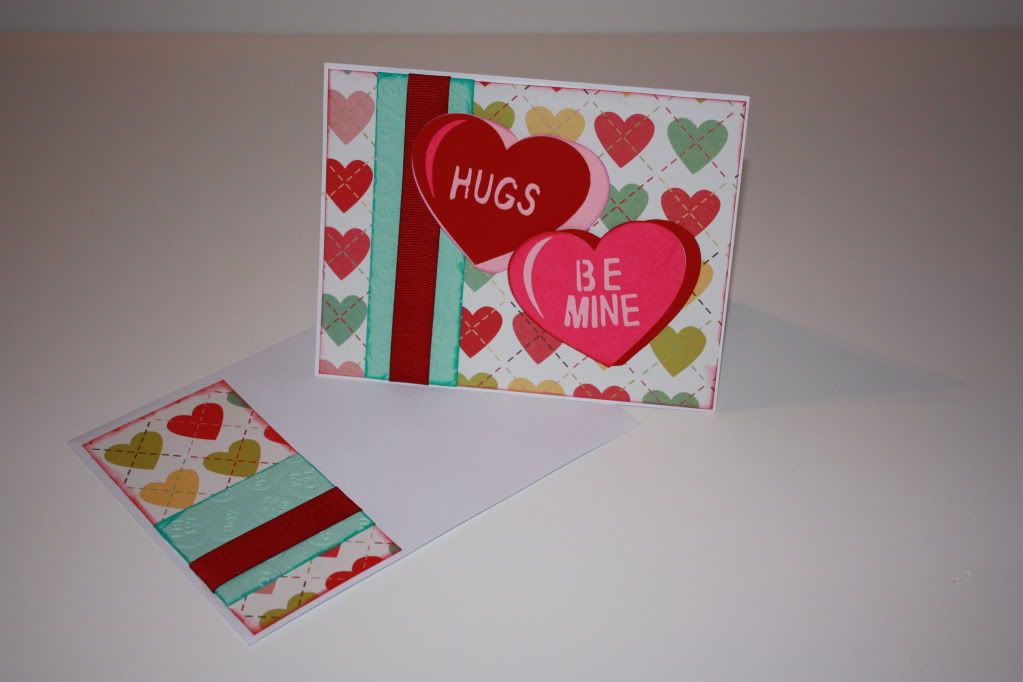 I added a bit to the envelope of this one as well. Whenever one of my cards arrives in the mailbox, my friend always know that it's from me because of the envelope.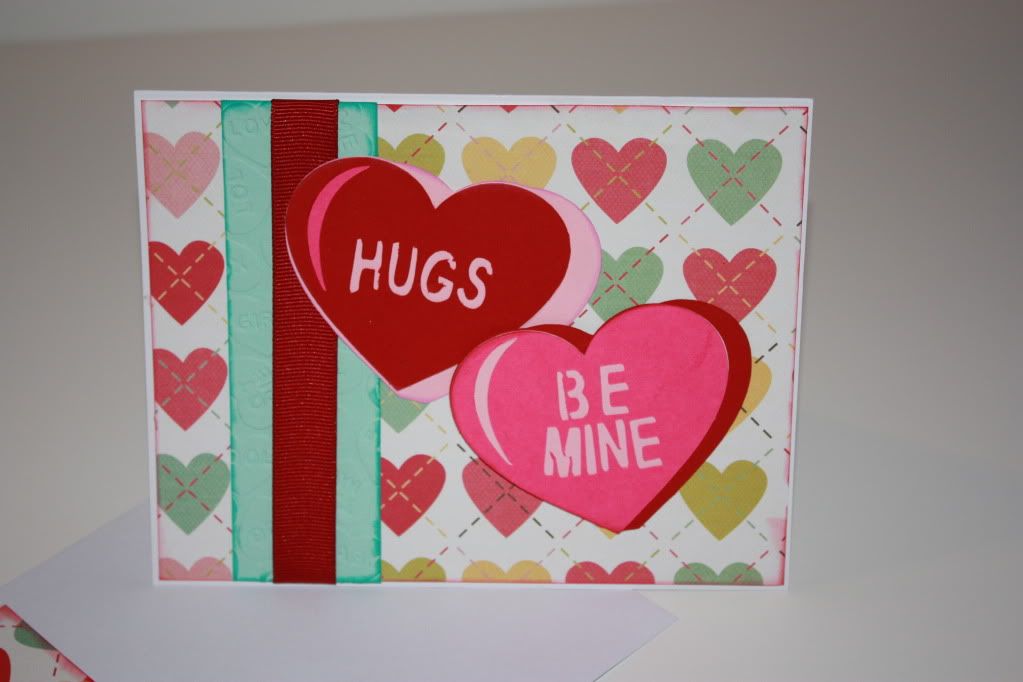 There is a cuttlebug conversation hearts folder that worked perfectly on this card.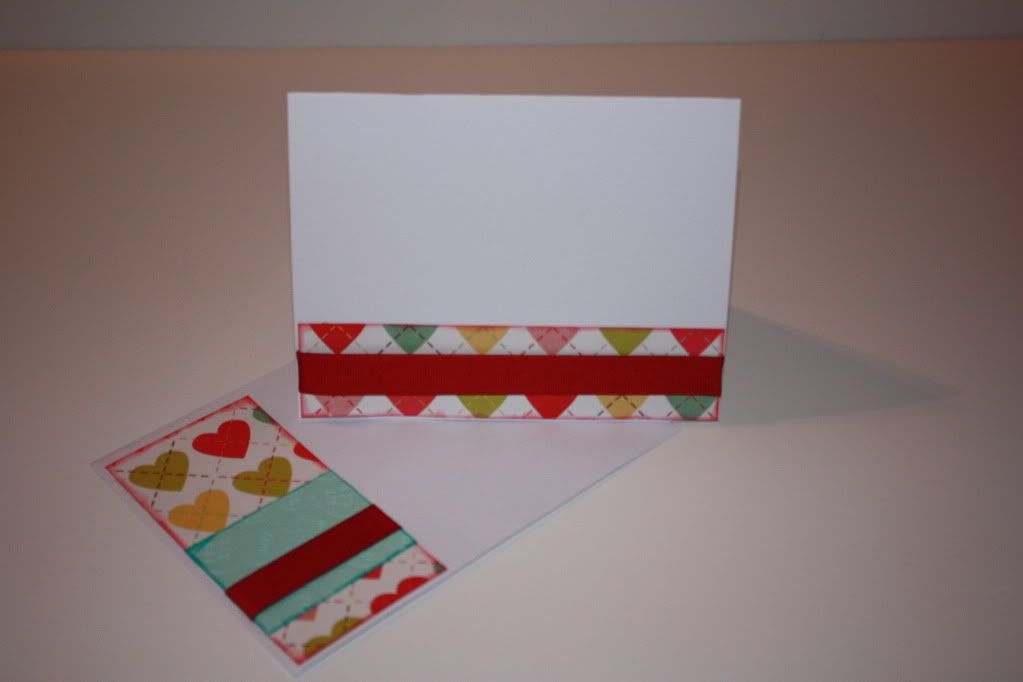 Of course I had to finish off the inside with a little color and ribbon!
Headed home on a 12:05 flight from Delhi and arrive in Dallas on Thursday morning--we will finally be back on the same day! Can't wait!
Make it a great one!